FUNNY WINTER QUOTES
These funny quote about winter will thaw your frozen funny bone!
ADVERTISEMENT
"Winter is nature's way of saying, 'Up yours.'"
"The coldest winter I ever spent was a summer in San Francisco. "
"A lot of people like snow. I find it to be an unnecessary freezing of water."
"I read about a guy in Michigan this winter who was cruising along on his snow mobile. "Whoo hoo!" Didn't see a barbed wire fence. FOOM---cut his head right off. And I'll be honest with you, my first thought was... That's how I want to go. Having the time of your life, "whoo hoo!" FOOM. I want the last thought in my head to be, 'Hey, check out that headless snow mobile driver. He's got a jacket just like mine.'"
"I was just thinking, if it is really religion with these nudist colonies, they sure must turn atheists in the wintertime."
"I like these cold, gray winter days. Days like these let you savor a bad mood."
"It's snowing still," said Eeyore gloomily.
"So it is."
"And freezing."
"Is it?"
"Yes," said Eeyore. "However," he said, brightening up a little, "we haven't had an earthquake lately."
FREE AUDIO CLIPS

AMAZON PURCHASES FROM HERE HELP SUPPORT THIS FREE SITE. THANKS!
Titles link to DVD pages for each movie/show...
From The Fresh Prince of Bel-Air
Carlton: "See, the grasshopper goofed off, while the ant worked hard storing up food for the winter. When the winter came, the ant had food, but the grasshopper starved to death. You know what the moral of the story is?"
William: "Yep. Even if we were insects, I'd be bigger than you."
From Futurama
Fry: "It's just like the story of the grasshopper and the octopus. All year long, the grasshopper kept burying acorns for the winter, while the octopus mooched off his girlfriend and watched TV. But then the winter came, and the grasshopper died, and the octopus ate all his acorns. And also he got a racecar. Is any of this getting through to you?"
From The Big Bang Theory
Leonard: "Hey, pal. You didn't see me telling Kevin that you thought cold war was only fought in winter."
From The Red Green Show
Red Green: "It is winter. Cousin Jerry was lying in the snow making snow angels. Along came the snowplow. Now Cousin Jerry is making REAL angels."
AMAZON PURCHASES FROM HERE HELP SUPPORT THIS FREE SITE. THANKS!
Search Amazon.com for more...
You can get new funny quotes every month
free by email
Know someone who would enjoy
this page of Funny Winter Quotes?
Send page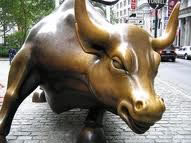 SHAKE YOUR SPEARE AT THE POWERS THAT BE
Now is the winter of our discontent. From bullheaded banksters to peak oil and resilience, follow the action on Grinning Planet's MP3 News Downloads page.
SIMILAR CATEGORIES

Funny Quote subject list

Jokes/Cartoons (General)

PASS 'EM ON!

Do you know someone who would like these funny quotes about winter and freezing your keister off? Please forward to them.

SEND ME A
FUNNY WINTER QUOTE

If you know of a funny winter quote that I missed, please email it to me. Provide the text of the quote and who said it (and, if you have it, a web reference where we can verify the text and the spelling of the person's name, etc.). So... email me a quote. Thanks!

Unwelcome Guests

Whistleblowers and Surveillance in 21st Century USA — 02 Mar 2013— The US government has a Whistleblower Protection Act, but this podcast recounts multiple cases where people who blew the whistle on the illegal and unethical activities of the American empire have been ruthlessly punished or prosecuted. ~~ Then Glen Greenwald gives a speech titled "Challenging the US Surveillance State." He begins by reviewing the evidence that all US administrations have systematically abused their technological ability to listen in on US citizens. And as the powers of technology have increased, so has covert spying on the populace.
Ref page: Go to page
Part 1: Download/Listen 59:30
Part 2: Download/Listen 59:30

Fairewinds Energy Education

Zombie Nukes—Undead Power Plants That Feast on Human Money! — 06 Mar 2013 — There are a number of utility-owned nuclear power plants in the United States that are offline and not coming back online anytime soon, but also not scheduled to be shut down. Of course, you can't just abandon a dormant nuclear plant, at least not until the decision has been made to properly shut it down for good. Thus, these zombie plants continue to drain the public's pocketbook—usually through electricity rates—sometimes to the tune of $50 million dollars a month—without generating a single watt of electricity!
Go to page | Download/Listen 22:06

Post Carbon Institute

Joshua Farley on the Political Economy of Ecosystem Services — 07 Mar 2013— Professor Joshua Farley of Vermont University explains why we need to escape the traditional thinking of economists and politicians that says the environment is a subset of the economy. It is, of course, the other way around. For now, as we try to out-clever the system and continue flouting the proper economy-environment relationship—i.e. the laws of nature—we are merely bulldozing the pile of consequences further (and higher) into the future. But that cannot last.
Go to page | Download/Listen 1:20:45

MORE

That's just a small sampling of stories from the audio download stream on Grinning Planet. Get more audio clips on many subjects from non-mainstream media sources in Grinning Planet's biweekly downloadable audio news feed.
AMAZON PURCHASES FROM HERE HELP SUPPORT THIS FREE SITE. THANKS!
Hey, we don't pick
the Google ads! – GP
CLICKS ON OUR ADS AND PURCHASES VIA OUR AMAZON LINKS HELP SUPPORT THIS FREE SITE... THANKS!

View on Amazon.com:
Do abnormally cold winters or unseasonably warm springs say anything about global warming? Not really, but Stephen Colbert, in his inimitable satirical way, invites two scientists to debate the issue. Watch funny climate change video.
Or see more ...
Funny Animations/Videos
Or see more ...
Progressive Videos/Animations