CATEGORY: ENVIRONMENT — 08.MAR.2014

Exploration
Our Oceans—Pollution and Plunder — Dr. Robert Callum discusses the devastating effect human activities—some intentional, some not—are having on the health of the oceans and the sea life in them.
Go to page | Download/listen 59:50
GP comment: The first 30 minutes is worth hearing. The second half is a ridiculously inept discussion about the role music plays in various aspects of human existence.
Original Show Pub Date: 04.Mar.2014
CATEGORY: CLIMATE, POLLUTION — 06.MAR.2014

Radio EcoShock
New Data on Methane Leaks from City Gas Systems — Last year a team of scientists drove a truck loaded with measuring equipment around Boston and found thousands of places where natural gas (including its prime component, methane) was escaping from decaying distribution pipes. A new study shows a similar situation in Washington, D.C. Overall, methane is 25-30 times more powerful a greenhouse gas than carbon dioxide, though short-term effects are even worse. Nathan Phillips reviews the study results and discusses the risks to trees and human health, as well as the climate change risks.
Go to page | Download/listen 20:00
GP comment: The will to fix this problem probably does not exist. Look at the huge backlog of undone infrastructure repairs at the same time we pay hedge fund managers billions of dollars, keep building new sports stadiums, and give huge local tax breaks to corporations. It's a system run by venal maniacs.
Original Show Pub Date: 26.Feb.2014
CATEGORY: CLIMATE — 05.MAR.2014

Radio EcoShock
The Climate Impact of Arctic Ice Loss —
Arctic ice expert Paul Beckwith discusses a newly released NASA study that has calculated the changing reflection of the sun's rays as sea ice increasingly diminishes during the Arctic summer. It's about 4% more heat absorbed now, compared to 1979, which doesn't sound like much, but NASA says it's huge, accounting for 25% as much global warming as all human-made fossil fuel burning.
Go to page | Download/listen 18:00
GP comment: Beckwith rightly sees this as a feedback loop that is about to reach its tipping point.
Original Show Pub Date: 26.Feb.2014
CATEGORY: ENVIRONMENT — 03.MAR.2014

Living On Earth
Plastic Microbeads Contaminating US Waterways —
Microbeads are tiny plastic spheres found in facial scrubs and other cosmetics. Sewage treatment doesn't remove them from wastewater, so they end up in lakes and streams. As Kara Holsopple of the Allegheny Front reports, they are a hazard to fish and to anyone who might eat the fish.
Go to page | Download/listen 5:11
GP comment: The microbeads are intentionally put in facial scrubs when a natural substance would work just as well. Humans—shiny faces, tarnished souls.
Original Show Pub Date: 21.Feb.2014
CATEGORY: ENVIRONMENT (POLLUTION) — 01.MAR.2014

Democracy Now
Report Exposes Link Between Fracking and Toxic Air Emissions — Residents who live near areas of oil and natural gas fracking have long complained that the industry's activities contaminate groundwater. A new investigation is shedding light on another concern: air quality. David Hasemyer and Lisa Song, two of the reporters who worked on the investigation, explain the findings.
Watch | Download/listen 6:36
GP comment: The air pollution aspect is a negative, for sure; but the water pollution aspect should be the deal-breaker for all Americans.
Original Show Pub Date: 27.Feb.2014
CATEGORY: HEALTH, CHEMICALS — 28.FEB.2014

Natural News
Mercury Toxicity and You — Mercury toxicity expert Chris Shade explains how humans are exposed to mercury, what it does to us, and how we can avoid it. Topics include organic mercury vs. inorganic mercury vs. elemental mercury; why testing must combine urinalysis and hair analysis; synergistic toxicity between mercury, cadmium, and lead; how the dental lobby stands in the way of sensible mercury regulations; how to get rid of mercury if you have it.
Go to page | Download/listen 45:46
GP comment: A bit wonky, but very informative.
Original Show Pub Date: 22.Feb.2014
CATEGORY: ENVIRONMENT, FINANCIAL, PEAK OIL — 26.FEB.2014

C-Realm Podcast
Peak Oil, Environment, Finance, and Psycho-Social Debt — David Holmgren has been tracking the onset of climate change and peak oil for many years, but he says that in recent years, largely due to the work of Steve Keen and Nicole Foss, he has come to see financial systems as the fastest moving and most volatile element in the emerging global crisis. Here, Holmgren offers a nuanced and apt review of the intersection between energy, finance, climate, and culture, adding to the basis for his assertion that we must collapse the financial system to preserve a livable biosphere. He also explains why he thinks that multiple generations of mass affluence has left us saddled with a "psycho-social debt" that will be very difficult for us to discharge.
Go to page | Download/listen 1:00:00
GP comment: KMO makes a rare fundamental error, describing the actions of the Federal Reserve as if they were dictated by President Obama. That is not at all the case. The Federal Reserve is owned by its member banks—mostly Wall Street investment banks. Of course, both entities are tools of the same elites. But the distinction is important. That's a minor nit—overall, this is an excellent interview.
Original Show Pub Date: 12.Feb.2014
CATEGORY: CORPORATIONS, CHEMICALS — 25.FEB.2014

Democracy Now
Silencing the Scientist—Tyrone Hayes on Being Targeted by Herbicide Firm Syngenta —

Scientist Tyrone Hayes discovered that a widely used herbicide called Atrazine may have harmful effects on the endocrine system. But when he tried to publish the results, the chemical's manufacturer launched a campaign to discredit his work and threaten him with physical harm. Newly available court documents from a class action lawsuit against Syngenta show how it sought to smear Hayes' reputation and prevent the US EPA from banning the profitable chemical, which has already been banned by the European Union.
Watch | Download/listen 17:41
GP comment: There are several must-hear moments in this clip. I particularly love that Hayes found out Syngenta had access to his email and then crafted emails that mislead them and kept them off his trail. Bravo!
Original Show Pub Date: 21.Feb.2014
CATEGORY: CHEMICALS, HEALTH — 24.FEB.2014

Living On Earth
Flouride and Other Chemical Risks — New research finds exposure in early life to several common chemicals, including fluoride in drinking water, diminishes brain function in children. Study lead author Philippe Grandjean says fluoride, flame retardants, pesticides, and and fuel additives may be affecting children's intelligence.
Go to page | Download/listen 6:41
GP comment: Generally good report, except for the host's initial comment about "the dental benefits of fluoride." Here's the truth about fluoride: It's a biocide, so it is effective as a topical anti-cavity agent in toothpaste because of the concentration level and the prolonged exposure mouth bacteria receive. Taken internally via drinking water, however, fluoride is nothing but a toxin.
Original Show Pub Date: 21.Feb.2014
CATEGORY: ENVIRONMENT — 21.FEB.2014

Living On Earth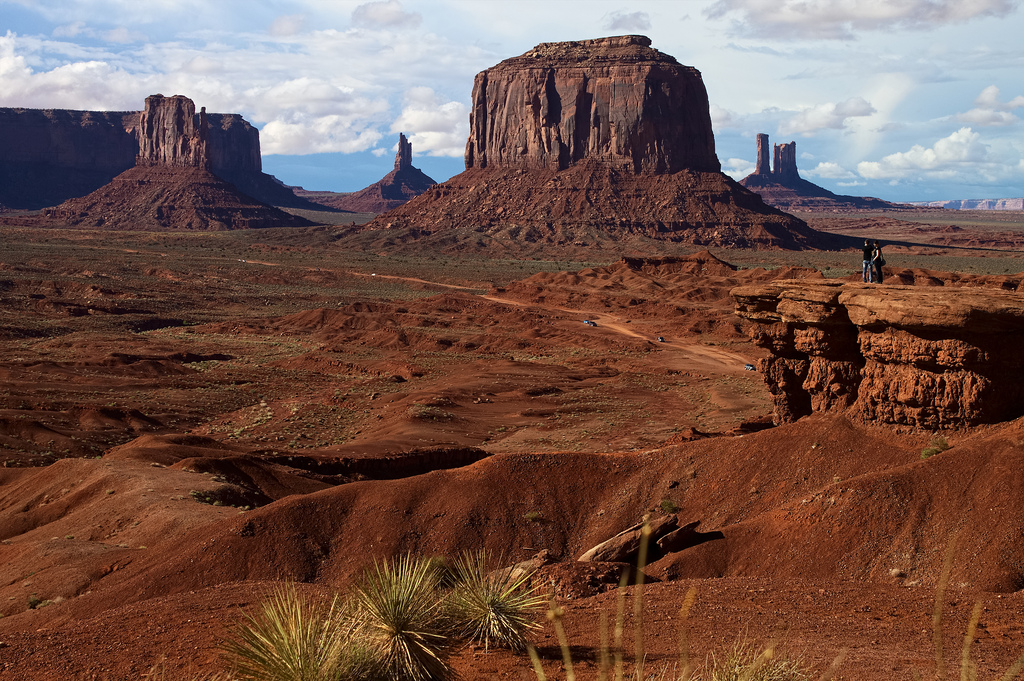 Using Bacteria to Heal the Desert — Erosion is a huge problem in the dry American West. But there's hope. Soil scientist Matthew Bowker explains how bacteria can be used to help bring a living crust back to the surface of the desert.
Go to page | Download/listen 6:25
GP comment: All soil systems have a living layer. The desert is no exception.
Original Show Pub Date: 14.Feb.2014
CATEGORY: COAL, POLLUTION — 18.FEB.2014

Living On Earth
Coal Ash Impoundments Threaten Water Quality — Huge Coal ash waste ponds are commonplace at power plants in Appalachian coal country, but environmental watchdogs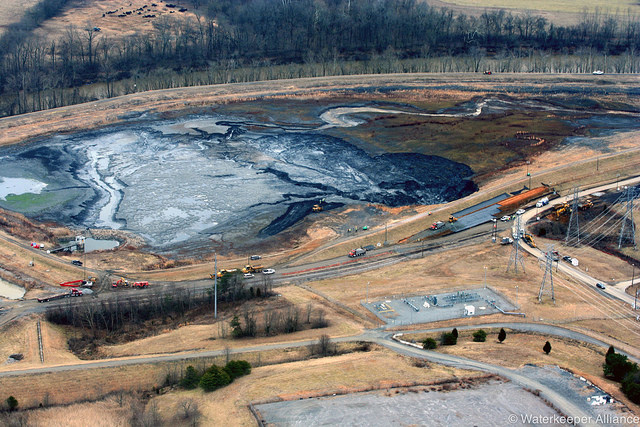 say state and federal oversight is lax. A recent spill on the Dan River in North Carolina dumped thousands of tons of toxic coal ash into the water. Amy Adams of Appalachian Voices discusses the threat of coal ash impoundments and offers some ideas for reform.
Go to page | Download/listen 7:21
GP comment: Coal pollutes on many levels, not just when it's burned.
Original Show Pub Date: 14.Feb.2014
CATEGORY: ENVIRONMENT — 15.FEB.2014

Resistance Radio
Environment and "Collapse Consciousness" — As it becomes more and more obvious that the corp-gov state has no intention of addressing increasingly urgent environmental issues, including ecosystem collapse, species extinction, ubiquitous pollution, and climate chaos, people of conscience are increasingly feeling the deep wounding that comes with awareness of how dire the predicament has become. Derrick Jensen and Carolyn Baker discuss five facets of "collapse consciousness"—fear, anger, grief, depression, and even joy—and offer ideas on how we can best navigate what's coming (and what's already here).
Go to page | Download/listen 44:03
GP comment: We're seeing converging collapse scenarios for environment, energy, and finance. This may be partly intentional on the part of The Powers That Be—it feels that way. But why? Post-apocalyptic feudal state? Is that really appealing to these psychopaths?
Original Show Pub Date: 09.Feb.2014
CATEGORY: ENVIRONMENT (CLIMATE) — 14.FEB.2014

NPR
Risky Tech Fixes For Climate Becoming Likelier, Critic Warns — As the window of opportunity to address climate change through severe reduction of human-emitted greenhouse gases closes—if it's not already closed—Clive Hamilton sees a grim, potentially dangerous world ahead, where nations become desperate to confronting worsening climate-driven problems and pull the last best hope off the shelf: risky geoengineering solutions. In fact, he says, the logic of why they WILL do that is inescapable.
Go to page | Download/listen 4:23
GP comment: He's right—that's exactly where we are headed, and the notion of "profitable techno-fixes" is exactly why our corp-gov masters have decided to forget about solving the problem by reigning in the ever-profitable pollution side. As the saying goes, the wealthy make money on the way up AND the way down.
Original Show Pub Date: 12.Feb.2014
CATEGORY: ENVIRONMENT (CHEMICALS) — 12.FEB.2014

NPR
US Chemical Safety Board Understaffed and Largely Ignored — The lead federal agency investigating the West Virginia chemical leak is one most Americans have probably never heard of: The US Chemical Safety Board. It's is an independent body, but critics say it is understaffed, underfunded, and takes too long to finish its investigations. An even larger problem is that its non-binding recommendations are often ignored anyway.
Go to page | Download/listen 4:13
GP comment: Exactly right. We pretend to regulate chemicals in this country. But we don't even pretend to punish criminal negligence in the area.
Original Show Pub Date: 03.Feb.2014
CATEGORY: CLIMATE, PEAK OIL, RESILIENCE — 10.FEB.2014

Radio EcoShock
Crash on Demand —
Do we need to break the insane, rapacious financial system to save the climate? Permaculture co-founder David Holmgren says "yes." Nicole Foss counters that the system is going to crash anyway, so why set yourself up as the fall-guy or get stuck in the quagmire of climate-denier politics? We should focus on the peak-oil/resilience message. If people get onboard with that, action on climate issue will happen as a natural side-effect.
Go to page | Download/listen 1:00:00
GP comment: Foss is exactly right. The climate war has already been lost. Stop fighting it and move to a front were victory is possible---because it is in people's clear and immediate self-interest---and you will do better on the climate front anyway.
Original Show Pub Date: 05.Feb.2014
CATEGORY: CLIMATE — 08.FEB.2014

Radio EcoShock
Do We Have the Wisdom to Survive? —
Anne Macksoud discusses her film, The Wisdom to Survive—-Climate Change, Capitalism & Community. She sees climate chaos as an existential threat, but recognizes that the relentless gears of capitalism must be replaced with a less destructive system if we are to get anywhere on solutions.
Go to page | Download/listen 25:00
GP comment: I particularly like that fact that she dismisses "better technology" as the solution. Even if such a fix were possible, we need to address the question of how we are supposed to be living and learning on this planet. Failure to do so is what got us into this mess in the first place.
Original Show Pub Date: 29.Jan.2014
CATEGORY: ENVIRONMENT (POLLUTION), ACTIVISM — 07.FEB.2014

Democracy Now
Michigan Activists Face Up to Two Years in Prison for Protesting Oil Pipeline Behind 2010 Spill — Three environmentalists have been convicted for their role in nonviolently protesting the construction of tar sands pipelines in Michigan. Last summer, they tied themselves to excavators at an Enbridge construction site to stall work on a pipeline that ruptured in 2010, dumping about 800,000 gallons of crude oil into a tributary of the Kalamazoo River. In this clip, we hear a brief statement by the protesters, then Christopher Wahmhoff of the Michigan Coalition Against Tar Sands discusses the local activism that's been bringing awareness to the problematic pipeline.
Watch | Download/listen 6:14
GP comment: Many people get so lost in the climate issue they forget that fossil fuel extraction technologies are highly polluting, regardless of their carbon footprint.
Original Show Pub Date: 03.Feb.2014
CATEGORY: CLIMATE — 06.FEB.2014

Fresh Air
Entrepreneurs Looking for Windfalls as Climate Changes — In Windfall—The Booming Business of Global Warming, journalist McKenzie Funk looks into how some entrepreneurs and even some nations stand to benefit from a changing climate. They include investors buying water rights and farmland around the world; firms offering wildfire protection services for affluent homeowners; investment houses running mutual funds designed to take advantage of financial opportunities forced by climate change; and the nation of Greenland, which will be able to exploit new mineral deposits as its ice melts.
Go to page | Download/listen 26:13
GP comment: It is indeed true that some climates will become more supportive of typical human activities. Many others will become less so. The financial barons will figure out ways to exploit both situations.
Original Show Pub Date: 28.Jan.2014
CATEGORY: CLIMATE — 05.FEB.2014

Between the Lines
United Church of Christ Takes Leading Role in Fossil Fuel Divestment Movement —
In the summer of 2012, environmentalist Bill McKibben challenged colleges, municipalities and religious organizations to divest their endowment or pension fund holdings from fossil fuel stocks. The first national organization to move forward with divestment was the United Church of Christ, which in June 2013 voted to divest its fossil fuel holdings. Rev. Jim Antal, who introduced the resolution, discusses his organization's decision and its practical implications for the bigger picture on climate change.
Go to page | Download/listen 7:46
GP comment: Generally the right direction, but it doesn't go far enough. Moving from "bad Wall Street investments" to "good Wall Street investments" won't cut it. Pull your money totally. Put it into reducing home energy use by installing solar electric (or buying shares in a solar farm), and by adding solar hot water and passive solar structures, and by installing better doors, windows, insulation, and roofing. Investments in alternative financial instruments pale by comparison.
Original Show Pub Date: 29.Jan.2014
CATEGORY: ENVIRONMENT (CHEMICALS) — 03.FEB.2014

Fresh Air
How Industrial Chemical Regulation Failed West Virginia — On January 9, 2014, people in and around Charleston, WV, began showing up at hospitals with nausea and eye infections, and some were vomiting. It was later discovered that around 10,000 gallons of a toxic chemical had leaked into the Elk River, just upstream from a water treatment plant that serves 300,000 people. After initially staying silent, the company and the WV government finally told citizens not to drink or bathe in the water. Today, some people are back to using water from their taps, but many still don't trust it or the information coming from public officials. Charleston Gazette reporter Ken Ward recaps the event, the response, the politics, and the aftermath.
Go to page | Download/listen 36:03
GP comment: No one wants "overregulation." In terms of the voluminous laws and regulations that are on the books, one could argue that we are at a minimum overburdened with paperwork. But if one examines the EFFECTIVENESS of current regulations, we are NOT overregulating—use of chemicals is ubuquitous and wanton. When you start putting CEOs in jail for events like the WV spill, you will start to see things change.
Original Show Pub Date: 29.Jan.2014
CATEGORY: CLIMATE — 03.FEB.2014

Radio EcoShock
Are We Headed for the Climate Cliff? — Does the global future look like Australia today, where the heat causes bats to fall dead out of the sky and tennis players to drop like flies? Cam Walker of Friends of the Earth Australia talks about what's going on in Australia, where the heat is affecting the economy, with some outdoor work being cancelled and some downtown streets looking like a ghost-town, as people stay home, hunkered down against the heat. Will such problems accelerate and push us over the climate cliff?
Go to page | Download/listen 1:00:00
GP comment: Thankfully, the material in the clip is less sensational than the description sounds.
Original Show Pub Date: 22.Jan.2014
CATEGORY: ENVIRONMENT, RESILIENCE, FINANCIAL — 31.JAN.2014

ExtraEnvironmentalist
Green Wizards, Get Off Your Butt! —
Americans are finding it increasingly difficult to achieve and maintain their expectations for jobs, housing, and other basic aspects of life. With the limits to growth putting basic lifestyle assumptions under assault, can people use intermediate technologies to reduce their ecological footprint, be more resilient, and find satisfaction? John Michael Greer talks about the concept of Green Wizardry, which advises development of hands-on skills as a way for a person to change their life and their culture. Then Jessica Kellner explains how people are building their own homes out of salvaged materials using lots of sweat but very little money.
Go to page | Download/listen 1:45:36
GP comment: Indeed, being green is not about better shopping or hybrid cars. It's about investing yourself in reengineering your life.
Original Show Pub Date: 27.Jan.2014
CATEGORY: ENERGY, ENVIRONMENT — 29.JAN.2014

Living On Earth
Explosive Oil Trains — The past year has seen a marked increase in oil train derailments and explosions, including the deadly accident in Lac-Megantic in Quebec that killed 47 people. These events have raised questions about oil transport in North America. Canadian journalist Jacquie McNish discusses.
Go to page | Download/listen 15:06
GP comment: You gotta love the desperation of industry when they use "it was a once-in-a-lifetime accident" because "there was a hill and the brakes failed." And, as with the ocean-based oil tanker industry, the oil-by-rail industry has mightily resisted the push to use shielded double-wall rail cars. And P.S. Also mentioned in passing is that the US is headed for "energy independence." That is a myth.
Original Show Pub Date: 24.Jan.2014
CATEGORY: ENVIRONMENT (POLLUTION) — 28.JAN.2014
Living On Earth
New Research Probes BP Oil Disaster — Five million barrels of oil spewed into the Gulf of Mexico when BP's Macondo well exploded in 2010, and some oil remained suspended in the water. New research is examining why the oil behaved in such an unexpected way.
Go to page | Download/listen 8:09
GP comment: I rarely bother featuring a clip that I rate a "1". But OMG—how does a story about how the oil dispersed after the Gulf accident not mention the massive use of Corexit, which was DESIGNED TO DISPERSE THE OIL.
Original Show Pub Date: 24.Jan.2014
CATEGORY: ENVIRONMENT (POLLUTION, CHEMICALS) — 26.JAN.2014

NPR
Water Companies Can't Monitor All Chemicals; There Are Too Many — The fact that a second contaminant in West Virginia's drinking water eluded detection for nearly two weeks—despite intense testing of the water—reveals an important truth about how companies test drinking water: In most cases, they only find the contaminants they're looking for.
Go to page | Download/listen 3:26
GP comment: Well, the truth it really reveals is that Americans are totally ignorant of—or at best completely complacent about—about the dangers posed by the 80,000+ different chemicals used in products, many of which are present in waste streams and water supplies, as well as elsewhere in the environment. Hell, they're even in the products and food we buy, as contaminants or by design. It's long past time we stopped believing in "better living through chemistry" and started demanding that the precautionary principle be applied to all chemicals. They are guilty of toxicity until proven safe by independent long-term testing.
Original Show Pub Date: 24.Jan.2014
CATEGORY: HEALTH, CHEMICALS — 23.JAN.2014

Radio EcoShock
Getting Toxics Out of Our Bodies — Are you accumulating harmful chemicals and metals in your body? If so, what about all those magic pills and therapies to detox? Do they work? Bruce Lourie talks about how we are exposed to chemicals in food, products, and our everyday environment; what they can do to us; and how we can get rid of them. His book on the topic is Toxin, Toxout, Getting Harmful Chemicals Out of Our Bodies and Our World.
Go to page | Download/listen 18:15
GP comment: Sadly, the average person dismisses the idea that the sea of chemicals in which we live is a problem—until a health issue forces them to deal with the effects.
Original Show Pub Date: 15.Jan.2014
CATEGORY: ENVIRONMENT, WATER, HABITAT — 22.JAN.2014

NPR
Night of the Living Streams — It once made sense to urban planners to put streams in pipes underground. Now, pipe decay and chronic flooding problems are causing some cities to revive above-ground portions of some waterways.
Go to page | Download/Listen 3:17
GP comment: Good for them. But the fact that such projects are based solely on economic, with environmental and human-nature interactions considered mere side benefits, tells you we have a long way to go in achieving a level of consciousness that is compatible with true sustainability.
Original Show Pub Date: 21.Jan.2014
CATEGORY: POLLUTION, MINING — 21.JAN.2014

Living On Earth
Fracking With Recycled Mine Water — Thousands of abandoned mines in Pennsylvania are full of polluted water. Some think the fracking boom is a way to pay for cleaning up that water—by reusing it.
Go to page | Download/Listen 5:35
GP comment: Even fracking done with distilled water will eventually cause contamination of fresh groundwater—the pressure pushes already-present underground contaminants into groundwater reservoirs. Even if it were made mandatory that fracking companies use only cleaned-up mine water, it's still a net loser.
Original Show Pub Date: 10.Jan.2014
CATEGORY: CLIMATE CHANGE — 20.JAN.2014

Radio EcoShock
Clouds and Climate — A key unknown has been the behavior of clouds in a hotter world. If the future is cloudier, more sun will be blocked, helping cool the earth. But fewer clouds mean more solar energy will be soaked up by land and sea. Dr. Steve Sherwood explains new research that clears up some of the cloud-cover uncertainty. He is concerned that we are going to blow past 2 degrees of warming to a level of warming that may make life very uncomfortable.
Go to page | Download/Listen 11:25
GP comment: A bit wonky, but useful.
Original Show Pub Date: 15.Jan.2014
CATEGORY: POLLUTION, HEALTH — 18.JAN.2014

Living On Earth
Air Pollution and Diabetes — We've long known that air pollution is bad for our lungs and can even cause cardiovascular disease, but as Doctor Sanjay Rajagopalan tells us here, recent research suggests that breathing dirty air in combination with a fatty diet can promote diabetes.
Go to page | Download/Listen 7:10
GP comment: Type 2 diabetes may correlate with air pollution, but it's a general disease of modern lifestyles. And just avoid the bad fats like trans fats and other artificial nonsense; healthy fats are good for you!
Original Show Pub Date: 10.Jan.2014
CATEGORY: POLLUTION — 17.JAN.2014

Colbert Report
Stephen Colbert on WV
Water Contamination — Roughly 300,000 people in West Virginia were advised not to drink or touch their tap water because its source, the Elk River, had been contaminated by a chemical spill from a Freedom Industries' coal-cleaning operation. Stephen Colbert mines this unfortunate situation for laughs.
Watch | Download/Listen 4:01
GP comment: The callous attitudes of the corporate CEO and front men are reminiscent of the initial brush-off tried by BP after the Gulf disaster in 2010.
Original Show Pub Date: 13.Jan.2014
CATEGORIES: ENVIRONMENT, POLLUTION, ENERGY — 15.JAN.2014

Radio EcoShock
The Awful Truth About Fracking — As peak energy hits, fracking is the salvation plan for countries like the US, UK, Canada, and many more. Politicians take huge campaign donations from industry, slash regulations, squash local protests, and foster a new wave of water pollution and climate-killing emissions. This show examines the real cost of fracking for gas. Professor and journalist Walter Brasch reports from Pennsylvania, a hotbed of dirty fracking. Then UK energy activist Helen Rimmer explains the government's rabid push for fracking. Finally, scientist Sandra Steingraber offers a damning assessment of the true nature of fracking and its impacts.
Go to page | Download/Listen 1:00:00
GP comment: The Steingraber clip at the end is must-listening.
Original Show Pub Date: 08.Jan.2013
CATEGORY: CLIMATE, ENVIRONMENT — 14.JAN.2014

Lifeboat Hour
Is It Too Late for Climate Action? Is Geoengineering is All We Have Left? — Paul Beckwith discusses some of the feedback mechanisms that are accelerating the impact of global warming, including Arctic thawing. He discusses the recent "polar vortex" in the context of overall global warming. More broadly, he says the sum of all the feedback loops is now too strong—there is no plausible way for humanity to reduce its greenhouse gases sufficiently to restore climate balance. He reluctantly sees geoengineering as the last best hope.
Go to page | Download/Listen 59:03
GP comment: Some useful data is discussed here. But the idea that geoengineering is what we should do is as misplaced as the idea that we should do more nuclear energy. Geoengineering and nuclear (and nanotech and GMOs) are akin to children playing with God's toys.
Original Show Pub Date: 12.Jan.2014
CATEGORY: POLLUTION, HEALTH — 08.JAN.2014

NPR
California County Pushes Drugmakers To Pay For Pill Waste — The leftover prescription drugs you have around your house are at the center of a battle between small government and big pharmaceutical companies.
Go to page | Download/Listen 4:15
GP comment: It's about time. Few water treatment plants remove pharmaceutical chemicals. So it all just goes into the environment, back through the water cycle, and into any creature that drinks water, including us.
Original Show Pub Date: 03.Jan.2014
CATEGORY: POLLUTION, TRASH, SPECIES — 07.JAN.2014

Food Chain Radio
Can the Oceans Survive Our Plastic Waste? — Charles Moore talks about plastic waste in the ocean and the health problems it's causing for marine life. There are so many microscopic bits of plastic in the ocean now it's estimated that they outnumber plankton by more than 100 to 1. Topics include the sources of plastic trash in the ocean, how plastic molecules are finding their way into our food chain, and what, if anything, can be done to reduce the damage.
Go to page | Download/Listen 42:39
GP comment: If you can put up with the unpolished interviewer, the interviewee offers a lot of excellent insights into the ocean plastic problem.
Original Show Pub Date: 21.Dec.2013
CATEGORIES: ENVIRONMENT, MUSIC — 06.JAN.2014

Radio EcoShock
Best Environmental Songs of 2013 — Talk, talk, talk ... about environmental stuff. Here, instead of more jabbering, Alex Smith turns to DJ'ing for an hour, with his picks for the best environmental songs of the last year. Top tracks are the hilarious "Denial Tango" by the group Men With Day Jobs and Kris Kitco's excellent "Frack That Oil."
Page for full song list | Download/Listen 1:00:00
GP comment: All by relatively unknown artists; mostly pretty good, with a couple standouts.
Original Show Pub Date: 24.Dec.2013
CATEGORIES: ENVIRONMENT, MINING, RECYCLING — 04.JAN.2014

Radio EcoShock
Ugly Times for Ugly Mines — Giant mines are operating or being developed all over the world to provide the metals that make the products that feed our consumer desires. But even in areas with environmental regulations, mines spew pollution, carve into wilderness, and leave behind heavy metals that leach into rivers and lakes for hundreds of years. Environmental lawyer Paula Maccabee discusses the fight against a proposed copper mine in Minnesota.
Go to page | Download/Listen 1:00:00
GP comment: Mining pollution is almost a given with any mining operation. As discussed here, increased recycling of metals is the best way to eliminate the need for new mines. That said, consumers who think they need a new phone (or whatever) every year are a large part of the problem.
Original Show Pub Date: 11.Dec.2013
CATEGORY: ENVIRONMENT — 29.DEC.2013

NPR
Gulf Spill Cleanup Grinds On — Though the mainstream press has long-since forgotten about the 2010 Gulf oil disaster, the environment and people of the Gulf have not. Though oil on the beach is less of an obvious problem, the black gunk still lurks below the surface, and the aftermath is still affecting ecosystems, seafood, and livelihoods in the Gulf region.
Go to page | Download/Listen 5:00
GP comment: The tragedy of the mainstream press mostly acting like the Gulf disaster is "all good" now is surpassed only by the outrageousness of it doing the same thing with Fukushima.
Original Show Pub Date: 21.Dec.2013
MORE AUDIO (old format)
Radio Ecoshock

The New Truth About Global Warming — 03 Dec 2013 — Has global warming paused, as some have suggested? New science shows it hasn't—nay, official records have grossly underestimated the real heating of the planet. ~~ Also being low-balled are EPA estimates of US methane emissions from oil and gas operations. ~~ The southern US states are a stronghold of climate skepticism, but are their economies now getting hammered by climate-related events and trends?
Go to page | Download/Listen 1:00:00

Quirks & Quarks
Persistent Pollutants Still Plague Gulls — 30 Nov 2013 — The glaucous gull is a large, omnivorous top predator in its particular food web in Arctic regions around the world. Recent research by toxicologists has found that persistent chemical pollutants like DDT and PCB, which were banned in the 1970s, still persist in the frigid Arctic and are still harming gull health. Similarly, some flame retardants that were banned years ago still show up in the birds. However, scientists were surprised to find evidence of six new flame retardants in the gulls as well.
Go to page | Download/Listen 8:28

NPR
If China and India Punt, Why Should the US Stay on the CO2-Reduction Playing Field? — 26 Nov 2013 — In the coming decades, carbon dioxide emissions from China, India, and other populous, rapidly developing countries are expected to rise substantially. China and India have said they won't commit to controlling their carbon dioxide emissions. If that's the case, why should the US bother controlling its emissions?
Go to page | Download/Listen 3:29
(GP comment: The argument is made that there will come a point when everyone on the planet realizes that climate action MUST happen, and those who buy in now will be better positioned for the new era. That seems highly dubious to me—it's much more likely that the current dawdling will continue until climate feedback loops enter runaway mode and make any effort spent on GHG reduction pointless.)

Living On Earth
G-20 Pledges to Eliminate Fossil Fuel Subsidies — 08 Nov 2013 — A new report from the Overseas Development Institute finds more than $500 billion in direct subsidies go to fossil fuel industries world wide each year, despite pledges to phase them out. Public policy analyst Joe Aldy says that the amount is even higher if one counts indirect subsidies like externalized health and environmental costs.
Go to page | Download/Listen 5:32
(GP comment: Two comments: (a) Promises are cheap. (b) Nuclear is fossil fuel energy and should have been talked about here. )

Nutrition Diva
Ways to Reduce Food Waste — 05 Nov 2013 — The production and distribution of food is significant source of environmental pollution and resource usage. Reducing food waste helps reduce these impacts. The Diva offers numerous tips for reducing food waste, including: plan meals before you go grocery shopping; and strategize ways to easily identify and eat leftovers in the fridge.
Go to page | Download/Listen 9:09
(GP comment: She also identifies composting as a way to get value out of unusable food, but she should have mentioned growing more of your own food, too.)
Living on Earth

West Coast Action Plan on Climate and Energy — 01 Nov 2013 — The US states of California, Oregon, and Washington and the Canadian province of British Columbia have signed a pact to reduce carbon dioxide emissions by putting a price on carbon. British Columbia's Environment Minister Mary Polak discusses the agreement and how a carbon tax is working in the province.
Go to page | Download/Listen 8:15

(GP comment: Importantly, the carbon taxes here are revenue-neutral. Any other type of carbon tax proposal should be DOA.)

Living on Earth
Eight States Unite to Boost Electric Cars — 01 Nov 2013 — Eight states, including Massachusetts, California, and New York, have agreed to work together to increase the number of electric vehicles on roads. Massachusetts Environmental Protection Minister Ken Kimmel says his state will use several strategies—from better charging stations to free parking—to reach their ambitious targets.
Go to page | Download/Listen 6:50
Radio EcoShock

The Bank of Real Solutions — 29 Oct 2013 — Civilization is heading into a complex series of environmental, economic, and social disasters. But where are the solutions? Enter long-time New Zealand activist Laurence Boomert and the "Bank of Real Solutions," offering a variety of ideas for combating economic and environmental collapse.
Go to page | Download/Listen 18:00

Radio EcoShock
Crops and Climate — 29 Oct 2013 — Environmental engineer Sharon Gourdji reviews the likely impacts of climate change on food production around the world. Her latest co-authored paper was published in Environmental Research Letters. Topics include heat and yield; insect populations and pollination; rainfall and soil erosion.
Go to page | Download/Listen 17:38

Living on Earth
Climate and the FIRE Sector — 25 Oct 2013 — ProPublica reporter Theo Meyer recently discovered that last year Congress passed a transportation bill with a clause that directed FEMA to take climate change into account for flood insurance. But Meyer says FEMA hasn't made much progress. ~~ The Securities and Exchange Commission requires that publicly traded companies file annual reports that disclose potential risks to the company's bottom line. But citizen researcher Lawrence Taylor says that more than 70% of businesses fail to mention the possible effects of climate change. Those who do tend to be in industries related to fossil fuels, real estate, and insurance.
Part 1: Go to page | Download/Listen 7:49
Part 2: Go to page | Download/Listen 6:38

Food Sleuth Radio
Jay Feldman of Beyond Pesticides — 24 Oct 2013 — Jay Feldman, executive director of Beyond Pesticides and member of the National Organic Standards Board, describes the unintended consequences of chemical pesticides and herbicide-resistant genetically engineered crops. He also talks about ways to protect vulnerable populations, pollinators and the integrity of the organic food label.
Go to page | Download/Listen 28:15

Resistance Radio
Why Traditional Environmental Approaches Must Be Abandoned — 20 Oct 2013 — Thomas Linzey of the Community Environmental Legal Defense Fund explains why true environmental progress via traditional avenues has become impossible—"success" under such approaches only means the environment is destroyed more slowly. More creative measures are necessary, such as local legal initiatives that take on the national and state power structures that foster environmental insanity.
Download/Listen 43:43

Quirks & Quarks
Climate Impacts Finally Reach the "Arctic Refugia" — 12 Oct 2013 — While climate change has been raising temperatures and transforming ecosystems in the North for decades, a few areas held out against the changes. These were known as the Arctic refugia, where local conditions resisted temperature rises. In Canada, they were centered around the Hudson's Bay lowlands, as well as parts of Northern Quebec and Labrador. However, new research shows that these areas have begun to succumb to climate change as well.
Go to page | Download/Listen 9:05

Between the Lines
Study Exposes Environmental Cost of Mountaintop Removal Coal — 12 Oct 2013 — Coal production from mountaintop removal mining is especially destructive, as it destroys Appalachian ridges, buries streams under tons of rocks and dirt, and taints local air and groundwater. These effects have been implicated in human health issues. In September, researchers released data comparing environmental damage from mountaintop removal mining to the amount of energy produced across the central Appalachian region. Brian Lutz, assistant professor of biogeochemistry at Kent State University and lead author of the study, summarizes the findings.
Go to page | Download/Listen 7:24
NPR

Fuel Efficiency Standards Live On After 1973 Oil Embargo — 17 Oct 2013 — This is the 40th anniversary of the Arab Oil Embargo, which triggered a seven-year energy crisis. The crisis passes, at least temporarily, but the cars on our roads today still bear the symbol of the era via their greater fuel efficiency relative to the cars of the '70s..
Go to page | Download/Listen 3:58

Living On Earth
The Spongy Secret of Coral Reefs — 18 Oct 2013 — Since Darwin's day, scientists have wondered how vibrant coral reefs thrive in the nutrient-poor waters of the tropics. Jasper de Goeij of the University of Amsterdam in the Netherlands says that the humble sponge is the key.
Go to page | Download/Listen 6:28

Quirks & Quarks
Improving the Plight of Chimpanzees — 12 Oct 2013 — When veterinarian Sheri Speed first witnessed chimpanzees chained up in small cages for the amusement of hotel guests in Cameroon, it changed her life. The chimps were malnourished and unhappy; some had been orphaned by the illegal bush meat trade; and one had been captive for 40 years. Speed promised herself she would change their lives; and she did. She discusses overcoming obstacles and resistance to establish a chimpanzee sanctuary in Cameroon.
Go to page | Download/Listen 16:49
Living On Earth

Lake Superior Temperatures Up 6 Degrees F in 30 Years — 11 Oct 2013 — In the last 30 years Lake Superior, one of the largest and coldest fresh water lakes in the world, has warmed nearly six degrees Fahrenheit. The increased temperature is due to the large surface area of the lake and because of its initial temperature differential. Jim Kitchell explains that the increased temps have been a boon to some fish species, such as the highly prized walleye, but the warmer water has also increased the numbers of invasive species like the sea lamprey.
Go to page | Download/Listen 6:41

Living On Earth
Calculating Climate Departure Dates — 11 Oct 2013 — Scientists at the University of Hawaii have figured out a way to pinpoint when weather extremes at a given location will move outside the range of anything we've known in modern times. Geographer Abby Frazier, a co-author on the paper in Nature, says the transition dates are typically just a few decades from now.
Go to page | Download/Listen 6:15

Living On Earth
CWD/Mad Cow Type Prions Found in Plants — 04 Oct 2013 — Prions are misshapen, infectious proteins that cause a number of fatal diseases, including mad cow disease, characterized by holes in the brain matter. The US deer and elk herd is infected with another prion illness, Chronic Wasting Disease. New research shows that prions can also persist in soil and be absorbed by plants.
Go to page | Download/Listen 7:26

NPR
Whatever Happened To The Deal To Save The Everglades? — 10 Oct 2013 — In 2008, Florida announced that it would buy and protect hundreds of miles of Everglades land owned by US Sugar. But due to the economic downturn, only a small fraction was acquired. Now, environmental groups are lobbying for the deal's revival before a contract giving the state an exclusive option to buy expires.
Go to page | Download/Listen 4:37

Living On Earth
The Hockey Stick and the Climate Wars — 27 Sep 2013— In a 2009 incident that came to be known as "Climategate," several climate scientists had their emails hacked and quoted out of context in an bid to discredit the researchers, their work, and climate science in general. Meteorological scientist Michael Mann, who was a target of the attacks, recounts the facts of the experience discusses it in the context of current climate science. He thinks the climate deniers' tactic has backfired because it's helped make obvious the level of chicanery in the climate denial industry.
Go to page | Download/Listen 12:51

Living On Earth
A Climate Challenge for Coal — 27 Sep 2013 — The EPA has revised proposed regulations for greenhouse gas emissions from new power plants. UCLA environmental law professor Ann Carlson says that coal plant developers may find it tough to meet the new standard, and novel approaches will be needed to successfully regulate existing coal power stations.
Go to page | Download/Listen 6:10

NPR
Murky Waters Causing Manatee Deaths — 26 Sep 2013 — Over the past year, record numbers of dolphins, manatees and pelicans have turned up dead in the 150-mile-long estuary that runs along Florida's Atlantic Coast. Bouts of algal blooms have flourished in the waters. All signs point to an ecosystem that is seriously out of balance, largely due to the way humans have changed the flow of water in the area.
Go to page | Download/Listen 5:51

Democracy Now
As IPCC Releases New Climate Warning, Politicians Gamble with Future of Planet — 26 Sep 2013 — The Intergovernmental Panel on Climate Change has issued its strongest warning yet that climate change is caused by humans, and that the world will see more heat waves, droughts, and floods unless there is action to drastically reduce emissions of greenhouse gases. IPCC reports are released every six years and are a scientific consensus—read "lowest common denominator"—incorporating the key findings from thousands of articles published in scientific journals. This report concludes with at least 95 percent certainty that human activities have caused most of Earth's temperature rise since 1950, and will continue to do so in the future. Guests here are Jeff Masters, director of meteorology at the Weather Underground; and Kumi Naidoo, Greenpeace International Executive Director.
Watch | Download/Listen 22:56
Democracy Now

XL Keystone Pipeline—The Fuse to the Biggest Carbon Bomb on the Planet — 24 Sep 2013 — ForestEthics co-founder Tzeporah Berman discusses various factors related to Canada's tar sands endeavor, including its horrendous carbon footprint; it's high level of pollution and natural gas usage; the government's suppression of dissent and encroachment on journalistic rights; and more.
Watch | Download/Listen 14:55

Lifeboat Hour
Climate Chaos—On the Planet and in Our Heads — 22 Sep 2013 — Mike Ruppert and Guy McPherson briefly discuss how the planet's climate feedback loops are all headed in the wrong direction as the climate smokescreeners continue with easily defeated but ever-popular claims like "Antarctic ice is actually increasing." The larger topic here is, if it's really game over for the climate, at least to the extent that it can support civilization as we know it, how do we adjust our psychology to such a predicament?
Download/Listen 58:04

Radio EcoShock
Growing in a Hotter Drier World — 17 Sep 2013 — How can we feed ourselves as the climate becomes unstable? Research scientist Gary P. Nabhan talks about adapting growing practices to a hotter, drier world.
Go to page | Download/Listen 20:41

Quirks & Quarks
Greenland's Grand Canyon Helping Keeping Ice Sheet in Place — 07 Sep 2013 — A team of researchers has announced the discovery of a huge canyon—on the scale of the Grand Canyon—cutting through the northern part of Greenland. Though the canyon had remained undiscovered because it lies under the Greenland Ice Cap, its presence may help explain why Greenland's ice cap has remained so firmly attached to the land. The canyon helps drain out meltwater that might otherwise lubricate the base of the ice and cause the whole sheet to slide off the land.
Go to page | Download/Listen 8:09

Quirks & Quarks
Cultured Meat—Flesh or Fantasy? — 07 Sep 2013 — A scientist created a burger made entirely of meat cells grown in a laboratory, and then he had the burger cooked by a chef and tasted by two food critics—all to much fanfare. But cultured meat—meat grown without animals—is still a long way from supermarket shelves, given that this particular burger cost a couple hundred thousand dollars to produce. Does lab meat really have the potential to supplant normal meat and thereby reduce the animal welfare impact of our diets?
Go to page | Download/Listen 24:53

Quirks & Quarks
Happy Sea Otters Means Healthy Sea Grass and Ecosystems — 14 Sep 2013— Sea grass is found in many coastal regions around the world, but it is becoming increasingly threatened by chemicals found in agricultural and urban run-off, which create algal blooms that degrade the sea grass. But in one estuary off California's Monterey Bay, the sea grass is thriving in spite of the chemicals. Ecologist Brent Hughes explains how the sea otters there are a key factor in a food-chain effect that counterbalances the effect of nutrient runoff.
Go to page | Download/Listen 8:10

Living On Earth
Data Gaps For Chemical Safety — 09 Sep 2013 — After an explosion at a chemical fertilizer plant in West, Texas killed or injured over 165 people earlier this year, Daniel Lathrop, a staff reporter for the Dallas Morning News, tried to get the official figures on how often these sort of chemical accidents happen. But he couldn't find out because nobody's keeping track, and that appears to be a deliberate strategy—one favored by the chemical lobby.
Go to page | Download/Listen 6:49

Living on Earth
EPA Scraps Chemical Safety Rules — 13 Sep 2013 — Blocked for years by the White House Office of Management and Budget, two chemical safety rules have now been dropped altogether by the EPA. The Environmental Defense Fund's Richard Denison explains why this is bad news for public health.
Go to page | Download/Listen 6:48
(GP comment: Anyone out there still thinking Obama is a good guy?)

Living On Earth
Why Fish Have Different Amounts of Mercury — 09 Sep 2013— Deep sea fish tend to accumulate more mercury than those that swim in shallower waters. A recent study from the University of Michigan explains that sunlight plays a major role in mitigating the mercury pollution that otherwise will find its way into fish tissue. Lead author Joel Blum explains.
Go to page | Download/Listen 5:10

Unwelcome Guests
The Transportation Conspiracy — 31 Aug 2013 — This is a radio adaptation of Taken For A Ride, a 1996 documentary on how the logic of predatory capitalism drove the destruction of urban mass transit in the US—most notably streetcars—in favor of a more resource intensive method, automobiles.
Go to page | Download/Listen 1:00:00

NPR
The Strange Case of How Acid Rain Is Making Waterways Too Alkaline — 13 Sep 2013 — Decades ago, because of acid rain, the pH of many fresh water rivers and lakes in the US became too acidic, thus degrading ecosystems and killing species. But these days, researchers are finding that acid rain has leached enough minerals out of the earth and put them into solution in waterways that many rivers are now too alkaline, which also is causing problems.
Go to page | Download/Listen 5:18

C-Realm Podcast
Derrick Jensen: Remember and Imagine — 04 Sep 2013 — Derrick Jensen explains how the mainstream media serves to normalize oppression and convince us that the insanity of our civilization is natural and the only way to live.
Go to page | Download/Listen 1:00:00
(GP comment: Jensen has been much more cogent in other interviews, but this is still worth a listen. He remains one of the most (brutally) honest commentators on what ails us.)

ExtraEnvironmentalist
Restoring Function — 01 Sep 2013 — The fundamentally flawed logic of capitalist economics compels the consumption of ecosystems until they enter terminal dysfunction. John D. Liu discusses the amazing restoration of China's Loess Plateau from desertified disaster to fully recovered ecosystem. More broadly, he talks about the broken logic of how people act at the meta level—a sort of collective insanity that, strangely, is largely absent at the individual level. How do we recover from this behavioral paradox that threatens the future of our planet and ourselves?
Go to page | Download/Listen 1:58:51

Orion
Population—The Other Half of the Environmental Equation — 28 Aug 2013— Environmental groups largely avoid the issue of population. But since total environmental impact roughly equals per-capita consumption times total population, the size of the planet's population must be dealt with. And as Alan Weisman explains, there are many non-coercive ways to rapidly achieve sustainable population levels, as some countries have done recently.
Go to page | Download/Listen 13:39
(GP comment: What he doesn't explain is that the infinite growth model fosters infinite population growth as part of the way it sustains itself, even though the strategy must fail in the end.)

The Lifeboat Hour
Guy McPherson on Climate Feedback Loops — 11 Aug 2013 — Guy McPherson explains why the multiple climate feedback loops that are on the verge of starting—or have already begun—mean the planet is headed for a new climate regime that will be very, very bad for humans. Also discussed in the program is the meltdown scenario at Fukushima, where inundation of the fuel rods would spell disaster on a previously unknown scale.
Download/Listen 57:52

Living on Earth
Mercury Hot Spots Around the World — 16 Aug 2013— A new report finds hotspots of unsafe mercury levels worldwide. David Evers, chief scientist at the Biodiversity Research Center, says that millions of people rely on fish with unsafe mercury levels as their principle source of protein.
Go to page | Download/Listen 6:35

Unwelcome Guests
Geoengineering for Fun and Profit — 27 Jul 2013— Clive Hamilton lays out the various climate techno-fixes that have been proposed, from seeding the atmosphere with sulfur particles to putting giant sun-blocking mirrors in the sky. He explains why climate engineering, even if successful in technical terms, would be disastrous without a cut in carbon emissions. He concludes his presentation as follows: "Within the next decade, we will be compelled to take a stance on geoengineering.... Just how confident are we that we can use technology to take control of and regulate the biggest and most complex ecosystem of them all?"
Go to page | Download/Listen 59:30
(GP comment: Greenhouse gas reduction will not happen because it is not profitable. The same cannot be said for geoengineering, regardless of how ill-advised it is.)

Against the Grain
Only A Shift in Popular Opinion Can Prevent a Shift in the Climate — 10 Jul 2013— In the face of catastrophic climate change and ecosystem destruction, the question of environmentalism's power (or lack thereof) becomes ever more urgent. Current politics-oriented approaches are failing. Why? Andrew Ross, Mark Engler, and Charles Callaway presented at a recent Left Forum session dedicated to that topic.
Go to page | Download/Listen 53:01

Sea Change Radio
Green America—Taking on the Finance/Food/Energy Challenge — 09 Jul 2013 — The world's problems—environmental and otherwise—are manifold and seemingly unsolvable. But Alisa Gravitz of Green America explains that if we take action to reform three key sectors—finance, food, and energy—the rest of the problems will solve themselves. She offers concrete steps that will allow people to become part of the solution.
Go to page | Download/Listen 30:00

Making Contact
Scorched Earth—The Legacy of Agent Orange — 07 Aug 2013— This show reviews the multigenerational legacy of Agent Orange, the toxic defoliant used by the US military in the Vietnam War. Not only was the chemical used to reduce the Vietcong's ability to hide under jungle foliage, it was used strategically to destroy crops in North Vietnam. The health of adults on both sides of the conflict was affected, but the impact to Vietnamese newborns and children of that era is most heartbreaking.
Go to page | Download/Listen 30:00

NH Making Waves
Post-Landfill Action Network—The Next Generation of Green Action — 03 Aug 2013— Alex Freid of the Post-Landfill Action Network discusses how his group was able to start a number of successful green initiative at their college, including programs to reduce waste on campus. The nonprofit is now gearing up to go nationwide with its model.
Go to page | Download/Listen 16:00

Living on Earth
Pollutants Implicated in ADHD — 16 Aug 2013 — About one in every ten children in the United States has been diagnosed with ADHD. Now scientists at Laval University in Quebec say environmental lead and mercury pollution increases the incidence of attention problems. Dr. Gina Muckle explains.
Go to page | Download/Listen 6:46
NPR

Ecologists Turn To Planned Grazing To Revive Grassland Soil — 05 Aug 2013 — Ecologists say that without dramatic changes to how we manage land, vast swathes of grassland are at risk of turning into hard-packed desert. Researchers are testing out innovative ways to keep moisture in the soil—including a practice called holistic management, or planned grazing.
Go to page | Download/Listen 3:57

NPR
Once Resilient, Trees in the West Now More Vulnerable to Fires — 29 Jul 2013 — Every few decades, nature cleans house in the forest. It burns the understory and brush—the "ladder fuels" that might carry a fire up into the tree canopy if they accumulate too much. Excessive fuel buildup can lead to the kind of fire that kills forests. But scientists are discovering that some trees in the West that previously would survive and thrive with small fires are now losing their ability to do so.
Go to page | Download/Listen 3:25
Quirks & Quarks

The Unfair Plight of "Trash Animals" — 28 Jun 2013 — From prairie dogs and coyotes to stinky fish and Canadian geese, some animals just don't find a place in our hearts. How did some species become so unliked by humans that we started calling them "trash animals"?
Go to page | Download/Listen 9:35

Counterspin
Obama's Climate Speech — 28 Jun 2013 — Barack Obama gave a major address on climate change, but what it actually signaled is very much up for debate. As usual, the fossil fuel industry is claiming to be unhappy, which the media widely reported. But almost entirely missing from media reports were any environmental critiques of the proposed policy. Public Citizen's Tyson Slocum offers a greener—and more sobering—assessment of Obama's not-so-green climate plan.
Go to page | Download/Listen 9:22
(GP comment: True climate action would require the near-term cessation of industrial activity on the planet, which is not going to happen. Thus, any climate plan that is not immediately laughed out of the room is more about generating tax revenue than it is about solving the problem.)

Quirks & Quarks
Fish Swimming in a Pharmaceutical Soup — 22 Jun 2013 — Pharmaceuticals make their way into our waterways after passing through our bodies. The problem is so severe that some lakes and rivers have been described as a 'chemical soup'. Some pharmaceuticals have been proven to damage the reproductive systems of aquatic species, like fish and frogs. A new study looks at the multiplying effect of two common pharma chemicals—estrogen and Prozac—together in the water. In goldfish, additional reproductive damage was observed and metabolism was disrupted. This study also raises concerns about human consumption of fish and water polluted with such pharmaceuticals.
Go to page | Download/Listen 8:32
Living On Earth

Coal and Shortened Lives in China — 12 Jul 2013 — New research in China has quantified the relationship between reduced life expectancy and elevated air pollution from coal fired boilers. The residents of northern China live five years less on average than those in the south as a result of higher exposure to air pollution from coal combustion.
Go to page | Download/Listen 6:20