MOST RECENT AUDIO view by topic
NOTICE — Out of necessity, I have had to divert time to some personal issues. I am not likely return to posting anytime soon. In the meantime, you may find my list of best news podcasts helpful in hunting down good shows. Monitoring many podcasts with a free RSS reader like FeedDemon makes finding good clips much easier. Thanks for your support. -- Mark, Febr 2016
CATEGORY: EMPIRE — 05.MAR.2015

Democracy Now
Chomsky on Global Hotspots and the War on Terror —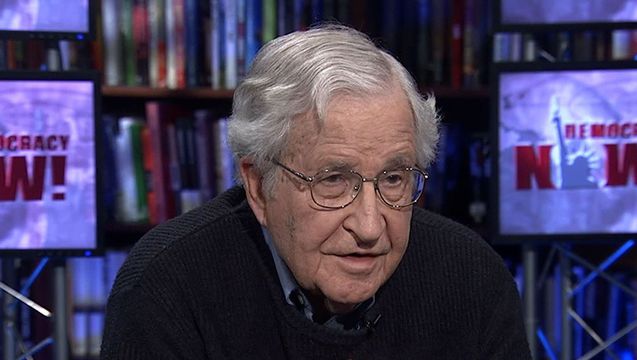 Geopolitical analyst Noam Chomsky discusses some of the world thorniest issues. Segments include ... Israel's counterproductive approach to Iran; US support for illegal Israeli occupations; Ukraine and the West's broken promises to Russia; how US strategy created a world full of terrorists; after decades of the US boot on Cuba's throat, restoring ties is least we can do; as Venezuela struggles to fix economy, US should stop trying to undermine its government.
Go to page | Download/listen 1:25:13
GP comment: Chomsky can only be trusted so far—he rejects even the possibility of a 9/11 insider conspiracy, is in denial about deep-state machinations, and is utterly silent on the problems of the infinite-growth paradigm and the bankster controlled money system. Here, he even says at one point he can't think of any reason not to trust a pronouncement from the Israeli intelligence service. (OMG, are you kidding??) But overall, in this clip, though he stays inside the envelope, he does address numerous important events and concepts, and does so with proper excoriation. Have a listen.
Original Show Pub Date: 02.Mar.2015
CATEGORY: ANIMAL WELFARE — 05.MAR.2015

Living on Earth
The Federal Animal Killing Program —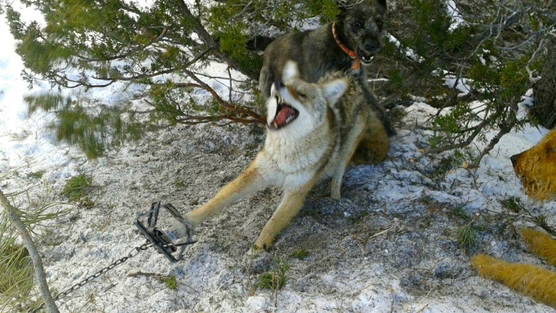 For more than a century, a US federal program called Wildlife Services has been operating in the shadows. Funded by a combination of private and taxpayer money, it has killed millions of animals. Amy Atwood of the Center for Biological Diversity says the slaughter is done with little oversight or regard for humane practices, and is usually done in service of private business interests rather than ecosystem needs.
Go to page | Download/listen 6:45
GP comment: I feel quite sure that a majority of Americans would oppose such massive routine slaughter of wildlife in the name of private enterprise. Yet we allow it to be done in our names.
Original Show Pub Date: 27.Feb.2015
CATEGORY: EMPIRE — 05.MAR.2015

Uprising
How Obama and Venezuela's Right Wing and Are Conspiring to Destabilize Venezuela —
As most of the world focuses on hot spots like Ukraine and the Middle East, tensions between the US and Venezuela continue to simmer. Miguel Tinker Salas, author of several books on Venezuela, says the US has been engaged in a continual effort to destabilize Venezuela, from the 2002 coup attempt against Hugo Chavez to funding of today's right-wing takeover efforts. He calls the efforts by Western mainstream media to paint Venezuela as a backward, anti-democratic nation are provably wrong, though he admits the government does need to reform in some areas, such as the fuel subsidy that puts gasoline at 1 cent a gallon.
Go to page | Download/listen 25:06
GP comment: Venezuala is guilty not only of taking care of its poor at the expense of its elites but also of fomenting a left shift in other countries in Latin America. They don't play ball with the hegemonic agenda of the US, and that is not acceptable to TPTB.
Original Show Pub Date: 02.Mar.2015
CATEGORY: ENVIRONMENT — 04.MAR.2015

Sea Change Radio
Louisiana's Disappearing Coastline —
With so much focus on the BP oil spill and the havoc it wrought on the Gulf Coast, it's easy to overlook the broader, more long-term environmental dilemma that serves as the backdrop for that catastrophe: Louisiana's coastline is shrinking at an alarming rate. Journalist Bob Marshall recounts the history of the region's struggle to keep dry, and delves into the reasons why human efforts to harness Mother Nature so often have gone awry. In the second part, Marshall focuses on the massive undertaking of reversing a century and a half of policies that have left the Mississippi River Delta region battered. Topics include the dominance of the petroleum industry in the region; the 50 year plan to fix the problem; and how Washington politics have proved to be a barrier to solutions.
Go to page A | Download/listen A 30:00
Go to page B | Download/listen B 30:00
GP comment: Once we humans are heavily invested in an approach that turns out to be problematic, good luck implementing a proper solution.
Original Show Pub Date: 03.Feb.2015
CATEGORY: MEDIA — 04.MAR.2015

On The Media
What Radio Can Teach The Internet — Net neutrality is a 21st century concern, but the policy debate that erupted between FCC chairs, the media industry, and citizens echoes an eerily similar fray from 70 years ago, when radio was the dominant medium and just a few corporations were the dominant players. Victor Pickard, author of America's Battle for Media Democracy, reviews the FCC's attitude towards and actions upon radio in that era, and explains today's parallels regarding the FCC and the internet.
Go to page | Download/listen 7:10
GP comment: One important difference is that newspapers were still strong in that era, still doing a reasonable amount of investigative journalism. Today, in terms of finding truthful reporting, the internet is our last best hope, and we'd damn well better protect it from complete control by the propagandists.
Original Show Pub Date: 27.Feb.2015
CATEGORY: EMPIRE — 04.MAR.2015

Against the Grain
Warfare's Sonic Dimension — In war zones, both combatants and civilians must cope with, and interpret, the sounds of weaponry and military machinery. While often thought of as ancillary to the violence inflicted by bombs and bullets, wartime sounds, argues Martin Daughtry, can become indistinguishable from violence itself; they can enact permanent physical and psychological damage.
Go to page | Download/listen 54:51
GP comment: There are some interesting angles here, but it mostly boils down to "war is loud." And I'm surprised there was no mention of the sound-based crowd-control weapons that have been developed. Finally, if you've never heard it, check out Kate Bush's very on-target Experiment IV.
Original Show Pub Date: 18.Feb.2015
CATEGORY: MEDIA — 02.MAR.2015

On The Media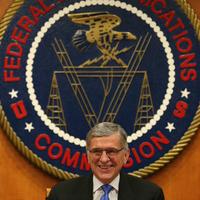 Internet Decision — "Free and Open" — The FCC has finally voted to reclassify the Internet as a telecom service to "protect the open Internet." Siva Vaidhyanathan, professor of media studies at the University of Virginia, discusses this long-awaited triumph for net neutrality, and about the next digital battleground: privacy.
Go to page | Download/listen 9:01
GP comment: Vaidhyanathan lists a plethora of privacy issues and challenges for digital consumers and comments that we are not yet mature enough to handle appealing-but-intrusive offerings. Um, no, if we were mature enough, we would utterly reject such privacy-invading technology.
Original Show Pub Date: 27.Feb.2015
CATEGORY: FINANCIAL — 02.MAR.2015

Keiser Report
Welcome to the Fee-ocracy — Max Keiser and Stacy Herbert discuss our bureaucratic world, from the mountain of derivatives paperwork, which has added nothing to global GDP, to the piles of QE, which have added merely more paper gains to an over-bloated stock market. In the second half, Max interviews David Graeber about his new book, The Utopia of Rules: On Technology, Stupidity and the Secret Joys of Bureaucracy. They talk about the Sovietization of capitalism as more and more paperwork and contracts are required for even the simplest of financial exchanges. Max introduces the concept of a Fee-ocracy, which believes in the ideology of fee-ism, that spinning ever-more contracts and debt will make us all rich, as epitomized by the practice of Quantitative Easing, which is essentially printing paperwork.
Watch | Download/listen 25:40
GP comment: They're reaching a bit on the framing, but it's still a good discussion.
Original Show Pub Date: 24.Feb.2015 ~~ Original story title: Sovietization of capitalism (E723)
CATEGORY: MUSIC — 02.MAR.2015

Vinyl Experience
Remembering Lesley Gore ... and Romeo and Juliet — DJ Paul Cavalconte honors the passing of '60s pop star Lesley Gore by offering a few tidbits about her career and playing some of her greats: "Maybe I Know," "California Nights" and "It's My Party." Then he explores songs that reference the most infamous star-crossed lovers in history, Romeo And Juliet. Top picks include Dire Straits - "Romeo And Juliet" // The Reflections - "(Just Like) Romeo And Juliet" // Steve Forbert - "Romeo's Tune" // Blue Oyster Cult - "Don't Fear The Reaper" // Peggy Lee - "Fever" // Thin Lizzy - "Romeo And The Lonely Girl."
Go to page | Download/listen 56:39
GP comment: Whaaaaat?? "Don't Fear the Reaper"?? ... Yup. "Romeo and Juliet are together in eternity... We can be like they are... Come on, baby... Don't fear the reaper."
Original Show Pub Date: 20.Feb.2015
CATEGORY: FINANCIAL — 28.FEB.2015

It's Our Money
Bail-In Scenario Puts Deposits at Risk —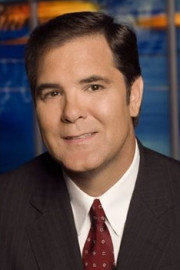 Ellen Brown and Greg Hunter of USA Watchdog discuss global financial machinations. Topics include how the Swiss banking system is a publicly-owned system and why it survived the recent attack on its peg, as well as whether money-printing done for the public good can work better than money printing done for the banksters' good. Hunter predicts a bank holiday and bail-ins—where depositors hard-cash deposits' will be converted to shares in the bank—will come within Obama's remaining term and that a new war or some sort of false-flag asymmetric attack will likely be paired with the banking ripoff. He says the financial blow-up has not happened yet because TPTB have proven that they are willing to go to extraordinary lengths to keep the system propped up.
Go to page | Download/listen 58:43
GP comment: Hunter sounds like he drinks waaaay to much coffee, but his observations on the money system are apt. We have, however, been hearing about an impending "bank holiday/money reset" event for most of a decade now. Its failure to materialize does not mean it won't eventually happen. But beware of fear promoted by The Powers That Be intentionally leaking misleading info to otherwise good journalists like Hunter.
Original Show Pub Date: 28.Jan.2015 ~~ Original story title: Changes
CATEGORY: ENVIRONMENT (CLIMATE) — 28.FEB.2015

Resistance Radio
The Guy McPherson Celebrity Roast — More than ten years into a career in the academic ivory tower, Guy McPherson terminated his do-nothing, six-figure arrangement and turned his efforts toward awakening the public about impending catastrophic climate change. McPherson says current science is now showing that enough climate feedback loops have been triggered that we are in a runaway climate-change scenario, where nothing we may try to do can possibly reverse drastic temperature increases. The heating of the planet over the next few decades—unprecedented on a geological time scale—will result in the loss of many species, including humans. His assertions have, of course, come under heavy criticism from many mainstream thinkers as well as some climate scientists. In this clip, Derek Jensen allows McPherson to lay out his basic case, and then starts hurling the zingers that have been voiced by critics, and allows McPherson to respond to the criticisms.
Go to page | Download/listen 56:08
GP comment: The climate situation, as they say in the Hollywood scripts, is complicated. I think McPherson is more right than wrong. Regardless, most climate activists believe in solutions that will never work because of physics or public resistance or the criminality of the planetary leadership. So what's the difference? Be good, do good, and enjoy the ride.
Original Show Pub Date: 15.Feb.2015
CATEGORY: COOL AND COSMIC — 28.FEB.2015

Sirius Disclosure
Pulling Energy From the Vacuum — This clip is from more than a decade ago but has some ideas that are still perfectly relevant. The following is from the description on the YouTube page: : Thomas Bearden is a leading conceptualist in alternate energy technologies, electromagnetic bio-effects, unified field theory concepts, and other related areas. He holds advanced engineering degrees and, at the time of this interview, was CEO of CTEC; Director of the Association of Distinguished American Scientists; and Fellow Emeritus of the Alpha Foundation's Institute for Advanced Study. Bearden speaks extensively about how it is possible to derive useable energy from within a vacuum without violating any currently known laws of physics. He and others have built electromechanical devices which actually demonstrate this technology. He also explains how certain powers would rather keep this technology from becoming widely known outside of small esoteric circles. Time is running out, however, because Earth does not have enough oil and coal reserves to last even for this generation, and threats from nuclear waste and climate shift add to the danger.
Watch | Download/listen 47:30
GP comment: This is essentially a "free energy" pitch, and Bearden is very convincing. Free energy is indeed an appealing concept, especially if mankind could put such an energy source toward solving knotty issues like nuclear waste, climate change, and peak oil. But the Jevons Paradox is not likely to let that be our path, even if free energy could be brought to reality. So, sorry, I don't think free energy is our savior. The fault, dear Brood-Us, is not in our energy but in ourselves. Thanks to Jane for pointing this video out!
Original Show Pub Date: Unknown
CATEGORY: EMPIRE, FINANCIAL — 27.FEB.2015

Progressive Commentary Hour
Help from the World Bank—War by Other Means — In this audio from his documentary film "War by Other Means," journalist John Pilger explores the gross lack of success the World Bank has had in achieving its stated mission of relieving global poverty. Indeed, he points out that there is a net flow of money FROM countries with World Bank loans TO the countries that fund the World Bank. Topics include the impact on the poor and the Bank's corrupt Structural Adjustment programs. He cites the Philippines as a stark example of how Bank policies have gone wrong, where 44% of the country's national budget has gone towards paying off foreign debt.
Download/listen 54:57
GP comment: This is good, but Pilger stays safely inside the liberal envelope, decrying third-world debt and World Bank policy while failing to even mention the larger money-as-debt problem, banker control of the global money system, the infinite growth paradigm, or the Deep State and its use of proxy organizations like the World Bank.
Original Show Pub Date: 03.Feb.2015
CATEGORY: EMPIRE — 27.FEB.2015

Red Ice Radio
How the Israel Lobby Took Control of U.S. Foreign Policy and Public Opinion — Jeff Gates is a former counsel to the US Senate Committee on Finance and has served as an adviser to 35 foreign governments. Gates gives his take on how the influence of the Israeli Lobby on the US Congress has given rise to a systemic criminality in geopolitics. The Israeli Zionist enclave is responsible for expanding organized crime to a global scale behind the facade of a sovereign state, in the process victimizing America and waging an unconventional war against the American public through domination of the "in-between domains" of media, pop culture, politics, think tanks and education. Topics include the distinction between Zionists and Jews; "the embedded consensus"; the simple math of campaign contributions; assets and groomed politicians.
Go to page | Download/listen 1:08:14
GP comment: Gates is careful to state that his views are not anti-Jewish, that Zionists have no real interest in Judaism, only in wealth and power by any means. But he overstates his case when proposing the Zionists as THE central cause of the global kleptocratic system. Has he never heard of banksters?
Original Show Pub Date: 13.Feb.2015
CATEGORY: CORPORATIONS, LABOR ISSUES — 25.FEB.2015

Uprising
Walmart Moves to Boost Workers (Just) Beyond Minimum Wage —
Walmart has made a surprise announcement that it will be raising wages for half-a-million US workers to $9 by this April, and then to $10 by February 2016. To date, Walmart has earned a reputation for paying poverty-level wages to its workers, ensuring that a large percentage of them have to rely on government assistance to survive. But in the past 2 years, union organizers have been working with some Walmart employees to agitate for better wages. Josh Eidelson talks about whether Walmart's move means the company has salvaged its reputation.
Go to page | Download/listen 14:43
GP comment: It's a politically savvy move by Walmart, but you can be sure that it calculated the move based on what would be best for its bottom line.
Original Show Pub Date: 23.Feb.2015 ~~ Original story title: Walmart's Wage Increase May Not Be Enough to Salvage Its Image
CATEGORY: FINANCIAL, EMPIRE — 25.FEB.2015

USA Watchdog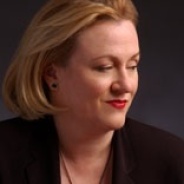 Lawless Leaders Manipulating the World — Financial expert Catherine Austin Fitts says the world is increasingly being changed by our leaders through criminal behavior. Her observations include: the elites are stealing money from retirement funds and similar asset classes; the trend of trading paper money for real assets is helping the rich get richer in the current inflationary environment; the global-trade agenda is being used to deflate overall wages as commodity prices inflate. She adds that the dollar will be defended with covert ops and military action; its fate depends on the outcome. For the future, she predicts increasing financial and political volatily; more warfare; and more media fearmongering to promote public obedience.
Watch | Download/listen 38:45
GP comment: Sounds like Fitts has moved her scenario of "slow burn" to "somewhat-less-slow-but-very-nasty burn."
Original Show Pub Date: 25.Jan.2015 ~~ Original story title: Lawless Leaders Changing the World - Catherine Austin Fitts
CATEGORY: ENVIRONMENT (CHEMICALS), HEALTH — 25.FEB.2015

Living on Earth
Plastics and Male Reproduction —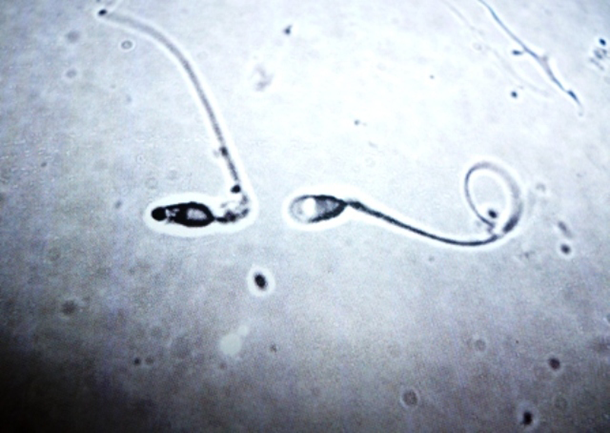 A new study in the Journal of Human Reproduction finds that a common chemical used to create flexibility in plastics can affect baby boys' development in the womb. Lead researcher Dr. Shanna Swan talks about the affect that phthalates have on the developing fetus and the threat they may pose to male reproductive health later in life.
Go to page | Download/listen 6:14
GP comment: Hormone disruption affects all of us who live in the toxic soup sold as better living through chemistry. But hormone disruption especially affects development—fetuses, infants, children. It's nearly impossible to rid your life of plastic, but the better you do on that score, the healthier your family will be.
Original Show Pub Date: 20.Feb.2015
CATEGORY: PRIVACY — 23.FEB.2015

Democracy Now
US and British Intelligence Hacked SIM Card Maker to Steal Encryption Keys to Enable Spying on Billions of Cellphones —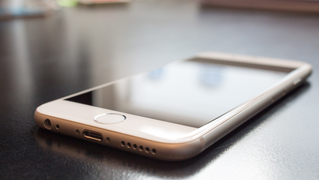 A new investigation by The Intercept reveals the National Security Agency and its British counterpart, the GCHQ, hacked into the internal computer network of the largest manufacturer of SIM cards in the world, stealing encryption keys used to protect cellphone privacy. The stolen keys give intelligence agencies the ability to monitor mobile communications without seeking or receiving approval from telecom companies and foreign governments. The report was written by Jeremy Scahill and Josh Begley, based on documents leaked by NSA whistleblower Edward Snowden. ACLU technology expert Chris Soghoian explains what's going on and also discusses cell phone apps that can help users protect privacy.
Go to page
Download/listen A 8:55
Download/listen B 14:53
GP comment: The encryption apps—which apparently are largely designed by the US government and its contract researchers—MAY improve your cell phone security. To my cynical mind, though, it's hard to fathom the government building such apps and not putting a back door in them.
Original Show Pub Date: 20.Feb.2015
CATEGORY: HISTORY — 23.FEB.2015

Democracy Now
Malcolm X Remembered 50 Years After 1965 Assassination —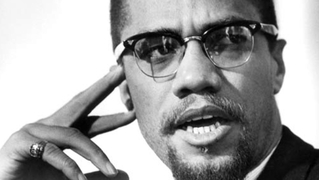 This year marks the 50th anniversary of the assassination of Malcolm X, one of the most influential political figures of the 20th century. He was shot dead as he spoke before a packed audience at the Audubon Ballroom in New York City on February 21, 1965. Details of his assassination remain disputed to this day. This clip airs highlights from his speeches "By Any Means Necessary" and "The Ballot or the Bullet" and features an interview with journalist Herb Boyd, who along with Malcolm X's daughter, co-edited The Diary of Malcolm X: El-Hajj Malik El-Shabazz, 1964.
Go to page | Download/listen 20:53
GP comment: This is not a comprehensive review of the impact Malcolm X had, but there is plenty of worthwhile material here.
Original Show Pub Date: 20.Feb.2015
CATEGORY: ENVIRONMENT, EMPIRE — 23.FEB.2015

Living on Earth
FBI Harassing Keystone XL Activists — In October 2014, the FBI began contacting at least a dozen people who had been involved in protests against fracking and tar sands development, including the Keystone XL pipeline. In some instances, the agents visited—unannounced and uninvited—people at their place of employment, even though the people were not suspected of any crime or involvement in planned crimes. Reporter Becky Kramer and attorney Larry Hildes discuss the FBI's tactics and its history of surveillance against political activists.
Go to page | Download/listen 10:21
GP comment: TPTB go to war with entire countries that threaten their agenda. It should come as no surprise that they don't play nice with eco activists.
Original Show Pub Date: 20.Feb.2015 ~~ Original story title: FBI Questions Keystone XL Activists
MORE AUDIO
See all most recent audio