MOST RECENT AUDIO view by topic
SCHEDULE NOTE
For the remainder of the vacation, gardening, and harvesting season, I will be publishing GP audio on a more sporadic basis. New audio content will always be published on this page, but an easy way to automatically know new content is available is to monitor the GP podcast with a free RSS reader like FeedDemon. If you crave more audio content than I am currently providing, you can check out my favorite sources directly on the GP audio and video programs page. Thank you for your interest and support!
-- Mark
CATEGORY: EMPIRE, MEDIA — 28.JUL.2014

On The Media
Silliness and Moral Indignation —
How can topical comedians like Jon Stewart, John Oliver, and Stephen Colbert make us laugh at politically hot topics we would not normally discuss in polite company? They do it by combining silliness and moral indignation.
Go to page | Download/listen 6:22
GP comment: Yes, but it's sad that people who can only be nudged by such an approach are still always stuck in their overall limiting framework of thinking.
Original Show Pub Date: 25.Jul.2014
CATEGORY: ENVIRONMENT (POLLUTION) — 28.JUL.2014

Living on Earth
Pennsylvania's Complicated Groundwater Contamination — In many locations in Pennsylvania, well water is unfit to drink, polluted with iron and manganese. But the source of the contamination is complex. Reid Frazier of the Allegheny Front reports that fracking, coal mining, and natural methane formations in the ground combine to make single-source blame difficult to prove.
Go to page | Download/listen 7:18
GP comment: What IS easy to say is that extracting resources from the earth causes lots of water pollution.
Original Show Pub Date: 25.Jul.2014
CATEGORY: MUSIC — 28.JUL.2014

The Vinyl Experience
The Band That Won't Quit —
An uneven set that includes some classics and some clunkers, as well as a set of very early Rolling Stones songs. Best tracks overall include ... Cream - "World Of Pain" // The Doors - "You're Lost Little Girl" // Iron And Wine - "Grace For Saints And Ramblers" // Jeremy Messersmith - "Ghost" // Rolling Stones - "Route 66".
Page for full track listing | Download/listen 59:53
GP comment: The Stones material is interesting but not their best work.
Original Show Pub Date: 25.Apr.2014
CATEGORY: COOL AND COSMIC — 28.JUL.2014

C-Realm Podcast
I, Me, My —
KMO speaks with Gary Weber, author of Happiness Beyond Thought: A Practical Guide to Awakening, about the means of breaking from of the self-referential internal monologue that keeps us obsessing over where we've been, where we hope to go, and the certainty that death awaits us at the end of our personal story. While some people raise concerns that focusing too much energy and attention on one's own mental states might take up cognitive and emotional resources that might be better directed outward toward social and political transformation, in Gary's experience, once one has achieved a state of non-dual awareness, one becomes even more effective in the social sphere. Ditching the "I, Me, My" narrative will make us more effective agents in the struggle for progressive societal transformation.
Go to page | Download/listen 59:17
GP comment: Can one do what he says without abandoning what we normally define as "life"?
Original Show Pub Date: 09.Jul.2014
CATEGORY: ENVIRONMENT — 25.JUL.2014

Making Contact
Fighting Goliath—The Tar Sands Monster —
The Canadian Tar Sands is the largest industrial project on earth. Its potential environmental consequences have brought together citizens from across borders, to fight its rippling effects. In Idaho and Montana, hundreds of gargantuan trucks were routed to haul mining equipment to the Tar Sands oil fields of Alberta, Canada, endangering sensitive wildlife areas and risking damage to roads and municipal utilities. But an alliance of citizens and community groups was able to block the transport project. Meanwhile, back in the Tar Sands extraction area, regulations lag and the enormity of the environmental damage grows.
Go to page A | Download/listen A 30:00
Go to page B | Download/listen B 30:00
GP comment: A pretty good treatment, mixing reporting and first-person accounts.
Original Show Pub Date: 22.Jul.2014
CATEGORY: EMPIRE — 25.JUL.2014

The Shortwave Report
World News Round-Up — Stories this time include ... Excerpts from a round table on the Malaysian airliner downing, including a critique of how the US accusations began even before any evidence was gathered, and how the American government is presenting YouTube and Facebook pages as evidence while not releasing satellite images and other intelligence. ~~ Some details on Israeli bombings in Gaza, including damage to the only power plant there, to several hospitals, and to a UN school protecting refugees, with the death toll of mostly civilian Palestinians topping 700. ~~ The UN says that Iran has made all its enriched uranium into harmless forms.
Show notes page | Download/listen 29:00
GP comment: Paul Craig Roberts wrote an excellent piece detailing the stupidity and treachery of the assertion that Russia downed the Malaysian airliner.
Original Show Pub Date: 25.Jul.2014
CATEGORY: FINANCIAL — 25.JUL.2014

The Real World of Money
Andrew Gause on MBS Tranching, Hidden Gold, BRIC Bank, Court Complicity in Dollar Inc. —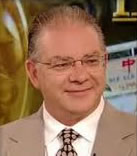 Andrew Gause's topics this time include ... how the too-clever tranching was done for last decade's mortgage-backed securities market schemes (fraud); why the tales of vast hidden stores of gold are too tall to be true; how historical-bond fraud works; why the courts say the emperor DOES have clothes when it comes to people trying to claim gold or silver for their gold certificates and silver certificates; why the new BRIC bank is not a threat to the existing central banking cabal.
Go to page | Download/listen 58:33
GP comment: All branches of US government are in full alignment with the operations of the central bankers. Criticism and ostensibly competitive operations are tolerated as long as they pose no real threat.
Original Show Pub Date: 23.Jul.2014
CATEGORY: FOOD — 25.JUL.2014

Nutrition Diva
Vitamin E Basics — Nutrition Diva covers Vitamin E—how much do you need, what are its benefits, and what is the best way to get it.
Go to page | Download/listen 8:01
GP comment: Go nuts over nuts and seeds. But read up on soaking and roasting to keep the tannins and lectins down.
Original Show Pub Date: 22.Jul.2014
CATEGORY: MEDIA, EMPIRE — 24.JUL.2014

Democracy Now
MSNBC's Sole Palestinian Voice Takes on Pro-Israeli Bias in US Media —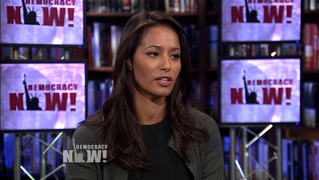 Public outrage recently helped force NBC to reverse a decision to pull veteran journalist Ayman Mohyeldin out of Gaza after he reported on the killing of Palestinian children by Israel. Now, a week later, the sole Palestinian contributor to sister network MSNBC has publicly criticized its coverage of the Israel-Palestine conflict. "We are disgustingly biased when it comes to this issue," Rula Jebreal said, citing a dearth of Palestinian voices and a preponderance of Israeli government officials and supporters in major media coverage. Jebreal discusses her decision to speak out against MSNBC and her broader criticism of the corporate media's Israel-Palestine coverage.
Watch | Download/listen 15:00
GP comment: The reasons for TPTB's continuing unconditional support for Israel's illicit violence are murky; but the iron grip on US politics and media that heavily biases votes and coverage towards Israel is obvious and disastrous.
Original Show Pub Date: 23.Jul.2014
CATEGORY: HEALTH — 24.JUL.2014

One Radio Network
Understanding the Connections Between the Cancer Protocols of Gerson, Revici, Burzynski, Hoxsey, and Others — There are many people who claim to have THE alternative therapy that can cure cancer. Some of these practitioners present compelling evidence. But what is the meta theme? What are the overarching biological principles that cut through the basket of most-promising therapies? Steve Mitchell has spent countless hours reviewing medical literature about these therapies and talks here about what we know and what we don't know.
Go to page | Download/listen 1:03:33
GP comment: Mitchell is not a medical man, but he has a sharp mind and serves as an honest evaluator of the various therapies, whether they work in practice, and WHY they work.
Original Show Pub Date: 08.Jul.2014
CATEGORY: ENVIRONMENT (CLIMATE, FORESTS) — 24.JUL.2014

Unwelcome Guests
REDD and the Perversity of Financial Incentives —
Jeff Conant explains REDD, a scheme to financialize carbon and forests, where pristine, formerly priceless natural zones are turned into commodities for sale. Most market advocates argue that such a process should lead to efficient outcomes, but Conant explains why the devil lurking in the details of REDD means that the program is much more about making money than about reducing carbon or preserving forests. ~~ The Conant piece is preceded by a short reading of John Taylor Gatto's sorry tale of trying to use cash payments to incentivize and enhance the learning of his students, providing us with an example of the perverse way in which financial incentives—whether for learning or for forest preservation—can cause the opposite outcome from that which is desired.
Go to page | Download/listen 59:36
GP comment: Of course, from the perspective of the banksters, exploitation of the forests is exactly the desired, if unspoken, outcome of REDD.
Original Show Pub Date: 28.Jun.2014
CATEGORY: FINANCIAL — 24.JUL.2014

The Keiser Report
Sub-Prime Car Loans and the Next Bubble — Max Keiser and Stacy Herbert discuss the emergence of a building bubble in the car loan market. It's a new subprime loan scam that will end in heartache for unqualified borrowers, bank-bailout taxes for the rest of us when the rescue packages get forced on us, and more bonuses for the clever banksters who keep coming up with these schemes.
Watch | Download/listen 12:25
GP comment: In the collapse of the subprime housing bubble, the media aimed the blame at unqualified borrowers. That was ridiculous—whether unlucky, stupid, or greedy, those borrowers took their lumps by losing their houses. The banks, on the other hand, did not take their lumps—the richie riches got a bailout. Will it be the same when the car loan bubble bursts?
Original Show Pub Date: 22.Jul.2014
CATEGORY: ENVIRONMENT, COOL AND COSMIC — 21.JUL.2014

The Lifeboat Hour
Planetary Hospice —
In an ecosystem, each dying thing ultimately becomes part of the nutrient stream for new growth. Zhiwa Woodbury explains why humans' irrational fear of dying is a root cause of our lack of environmental understanding and why we do not properly value natural systems and interaction with nature. Just as we feel fear at the though of dying, we feel fear at the thought that the planet might die (from catastrophic environmental degradation). Indeed, the rich web of life is broken and ending; but there can also be liberation and rebirth in disintegration.
Go to page | Download/listen 55:20
GP comment: "Listen to the tide slowly turning; wash all our heartaches away. We're part of the fire that is burning; and from the ashes we can build another day." -- Moody Blues, "Story in Your Eyes"
Original Show Pub Date: 20.Jul.2014
CATEGORY: ENERGY, ENVIRONMENT — 21.JUL.2014

The Keiser Report
Fracking—Economic Insolvency, Environmental Insanity — Tina Rothery discusses the government's propagandistic stance on the 'inevitability' of fracking, the environmental damage the process causes, the poor economics for almost all fracking undertakings, how the moneychangers are propelling the technology forward despite the bad economics for most participants, and how fracking companies are now using paid squatters on fracking sites to prevent anti-fracking activists from doing the same and disrupting operations.
Watch | Download/listen 13:23
GP comment: This is mostly UK focused; they're having the same fracking issues we have in the US.
Original Show Pub Date: 12.Jul.2014
CATEGORY: GARDENING — 19.JUL.2014

You Bet Your Garden
Helpful Garden Pests, Ants, Carpenter Bees, Lawn-to-Garden Woes, Potatoes, Wild Violets, more —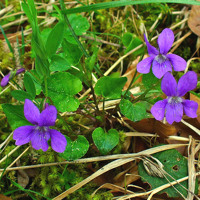 Master gardener Mike McGrath's topics this time include ... why a few pest insects eating your plants may be better than none at all; what to do about ants in garden pots and around/in your house; how to keep carpenter bees from making swiss cheese out of your wood fence; problems in a garden space from recently converted lawn; something went wrong with the potatoes—or maybe not; wild violets—friend to some, foe to others.
Go to page | Download/listen 52:59
GP comment: A few violets here and there are nice, but they can get out of control.
Original Show Pub Date: 12.Jul.2014
CATEGORY: EMPIRE — 19.JUL.2014

Uprising
Why An Israeli Academic Views the Assault on Gaza as "Incremental Genocide" — According to the United Nations, 80 percent of those killed in Gaza have been civilians, due to as a Israeli strikes directly on homes. Prime Minister Benjamin Netanyahu stated recently that he would never end the occupation of Palestinian territories under any circumstances. Consistent with this extremist position is a sentiment increasingly prevalent in Israeli street protests and social media against Arabs as a whole. From pro-Israel chants of "Death to Arabs," to tweets and Facebook posts celebrating the bombing of Palestinian civilians, a disturbing trend has emerged calling for a collective end to the Palestinian people. Israeli academic Ilan Pappe, who has referred to Israel's long-term operations against Gaza as "incremental genocide," critiques the meme that Israeli crimes are always justified while Palestinian actions are routinely criminalized.
Go to page | Download/listen 18:33
GP comment: Includes some good deep background on the politics of the Israeli occupation.
Original Show Pub Date: 16.Jul.2014
CATEGORY: ANIMAL WELFARE — 18.JUL.2014

Democracy Now
Animal Rights Activists Face Terrorism Charges for Freeing Minks from Fur Farm —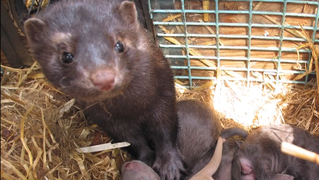 The government has unveiled federal terrorism charges against two animal rights activists accused of helping to free minks and foxes from fur farms in rural Illinois. The prosecutors have accused Tyler Lang and Kevin Olliff of freeing about 2,000 mink from their cages on a fur farm and then removing parts of the fence surrounding the property so the mink could escape. Lang and Olliff have been indicted under the controversial Animal Enterprise Terrorism Act (AETA). Will Potter, who covers animal rights and environmental issues at GreenIstheNewRed.com, says the new statutes criminalize protests and civil disobedience: "This is really about a corporate campaign to demonize their opposition and to use terrorism resources to shut down a movement."
Watch | Download/listen 10:38
GP comment: Animals raised for fur—not quite as bad as animals used for testing of personal care products and human pharmaceuticals, but close.
Original Show Pub Date: 15.Jul.2014
CATEGORY: EMPIRE — 18.JUL.2014

The Shortwave Report
World News Round-Up —

A Norwegian doctor has accused Israel of using cancer-causing bombs in their attacks on Palestine. ~~ A three day BRICS summit took place in Brazil, with a primary goal of creating a developing bank, similar to the World Bank and the IMF. ~~ Japan's Nuclear Regulatory Authority has approved a draft safety plan to restart nuclear reactors in southern Japan. Anti-nuclear groups in Japan have begun protesting the decision. ~~ And many other stories from around the world.
Show notes page | Download/listen 29:00
GP comment: The BRICS Bank will be tolerated by the existing central banking cabal as a way to defuse criticism that the development (colonial) banks of TPTB (The World Bank and the IMF) are an evil monoploy. The BRICS Bank will be kept marginalized, and the banksters will keep doing what they do best—pillaging the world.
Original Show Pub Date: 18.Jul.2014
CATEGORY: NUCLEAR — 18.JUL.2014

TUC Radio
Fukushima Kids — Yumi Kikuchi was a resident of Fukushima. When she heard the news in March 2011 that there was a power shutdown in the region covering the nuclear power plants, her technical understanding was sufficient that she understood clearly that she and her family needed to leave the area immediately. On her way out of Japan via Okinawa, Kikuchi organized to bring over 260 pregnant women out of Fukushima and reduce their radiation exposure. Now, she and her husband are in Hawaii, organizing retreats for exposed Japanese children.
Go to page | Download/listen 29:00
GP comment: As in most disasters, TPTB circle the wagons and the helping is left to those with a conscience.
Original Show Pub Date: 25.Jun.2014
CATEGORY: COOL AND COSMIC — 17.JUL.2014

One Radio Network
Epigenetics—Changing the Way We Think, Changing Our DNA —
Dr. John Apsley discusses his approach to reversing chronic degenerative disease through accelerated tissue repair and cellular regeneration. Topics include environmental factors; missing elements in food and unwanted contaminants in food; the science behind miraculous healings; meditation and fasting as a healing approach; water as a "hard drive" at the cell level; structured water.
Go to page | Download/listen 59:48
GP comment: This is ostensibly a health segment, and there are some interesting body-function ideas, but it still feels pretty woo to me. Not that there's anything wrong with that; I'm just explaining why I'm calling it "COOL & COSMIC" instead of "HEALTH."
Original Show Pub Date: 24.Jul.2014
CATEGORY: EMPIRE — 17.JUL.2014

On The Media
A FOIA Too Far — Jeff Scudder was working in the CIA's Historical Collections Division when he found a trove of documents that were declassified and ready for release to the public but hadn't been due to bureaucratic strife. So he filed a FOIA request. Scudder recounts how this request ultimately resulted in his ousting from the agency.
Go to page | Download/listen 6:23
GP comment: Scudder's actions doesn't even qualify as poking the hornets' nest. Now TPTB are whacking anyone who tries to cast light on even irrelevant parts of the empire's infosphere—even when the protagonist has done it all by-the-book.
Original Show Pub Date: 11.Jul.2014
CATEGORY: INTERNET — 16.JUL.2014

Fresh Air
The Hazards Of Probing The Internet's Dark Side —
Late last year, hackers breached Target's data security and stole information from millions of credit cards. Brian Krebs, who writes about cybercrime and computer security for his blog, , broke the story. A few days later, he broke the story of a credit card breach at Neiman Marcus. To do his work, Krebs has learned computer code, the Russian language, and how to get onto black market websites and cybercrime networks. Cybercriminals don't appreciate his efforts and have found creative and frightening ways to harass him.
Go to page | Download/listen 38:56
GP comment: Entertaining and non-technical.
Original Show Pub Date: 08.Jul.2014
CATEGORY: ENVIRONMENT, SPECIES — 16.JUL.2014

Resistance Radio
The Impact of Recreational Off-Road Vehicles — Bethanie Walder, WildEarth Guardians Public Lands Director, discusses the impact of recreational off-road vehicles on non-motorized outdoor enthusiasts (hikers, campers, fishers, etc.) and on the environment and animals. Topics include history off off-road vehicles in parks, how NEPA applies, off-roaders as a vocal minority, the false "jobs vs. owls" argument in forestry decisions, rights vs. responsibilities.
Go to page | Download/listen 48:21
GP comment: Recreational four-wheeling is one of those pet peeves of mine—very low redeeming value, lots of damage to environment, species, and water quality. Related rant: allowing fueled-motor boating on reservoirs is another example of the hegemony of the insane majority.
Original Show Pub Date: 13.Jul.2014
CATEGORY: EMPIRE — 15.JUL.2014

On The Media
The Real Story Behind the Border Kids —
For the past few weeks, there have been a flurry of media reports about a surge in unaccompanied minors who are crossing the US-Mexico border illegally. But the reality of this latest immigration crisis is far more complicated. Bob Ortega, a reporter for The Arizona Republic, explains what's really happening on the border.
Go to page | Download/listen 9:51
GP comment: What a mess. And, as usual, the right wing noise machine cares more about political points than innocent kids.
Original Show Pub Date: 11.Jul.2014
CATEGORY: ENVIRONMENT, FOOD — 14.JUL.2014

Food Sleuth Radio
Nanomaterials In Soil—Our Future Food Chain? — Steve Suppan of the Institute for Agriculture and Trade Policy discusses a new report on the presence of nanomaterials in soil and water, as well as their effects on soil health and, ultimately, the safety of food and drinking water.
Go to page | Download/listen 28:15
GP comment: For nanotechnology and GMO technology, the profiteers have been given a license to use the world as their laboratory and us as their guinea pigs.
Original Show Pub Date: 26.Jun.2014
MORE AUDIO
See all most recent audio