MOST RECENT AUDIO view by topic
CATEGORY: ENVIRONMENT (CLIMATE) — 30.OCT.2014

Living on Earth
Carbon Recycling —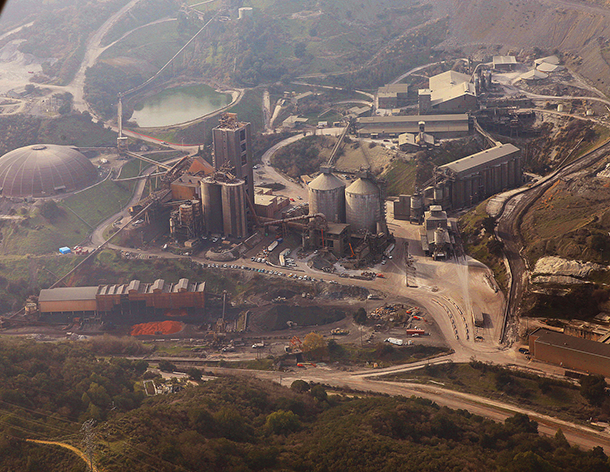 A Texas company has started capturing CO2 from a cement plant in San Antonio and is set to recycle 75,000 tons of CO2 per year by incorporating it into profitable products, including baking soda, hydrochloric acid, and bleach. The process can also be used for fossil fuel power plants.
Go to page | Download/listen 5:56
GP comment: Taking the waste stream from one process and making it an input to another process is always smart. But I'm not sure how hydrochloric acid can be counted here as capturing carbon. Even if CO2 is used in the process of making hydrochloric acid, the chemical formula is H-Cl (one hydrogen atom plus one chlorine atom)—exactly where is the carbon?
Original Show Pub Date: 24.Oct.2014 ~~ Original title: Carbon Capture and Recycling
CATEGORY: FINANCIAL — 30.OCT.2014

Peak Prosperity
Will Our Private Savings Be Sacrificed To Pay Down The Public Debt? — Financial analyst Daniel Amerman discusses "financial repression," where sovereign debts are slowly paid off by siphoning private savings from an unaware populace. He explains the possible methods of dealing with debt—austerity, tax hikes, default, inflating the debt away, and finally, financial repression. The last method is a popular choice because it is done in secret, with no political repercussions. But it's actually just as painful for the population as a whole, as people lose purchasing power and standard of living due to policies that promote ultra-low interest rates and inflation.
Go to page | Download/listen 56:03
GP comment: It's important to understand that the US debt is not intended to be paid back—it can't be. But public oration about the need for us to tighten our belts and make sacrifices and get our financial house in order is part of the elites' con game. But it's not about stealing our money to pay down the debt, it's just about stealing our money, period.
Original Show Pub Date: 18.Oct.2014
CATEGORY: AGRICULTURE — 30.OCT.2014

Agroinnovations Podcast
Neofeudal Permaculture — Permaculture designer Darren Doherty talks to Frank Aragona about his experiences from the "Regrarians" world tour, and then describes the precarious economic situation of the commodity farmer and the often degraded state of the world's agricultural landscapes. The conversation then launches into the complexities of the current land tenure system, as Doherty explains the neofeudal character of agricultural economies. The interview concludes with some observations about the need to develop a capable labor force to meet the market demand for sustainably produced food.
Go to page | Download/listen 57:18
GP comment: Small-scale permaculture can make you a living, but it is not a casual pursuit.
Original Show Pub Date: 20.Oct.2014
CATEGORY: EMPIRE — 28.OCT.2014

Unwelcome Guests
Once More Unto The Whistle —
Scott Bennett, formerly of the US Army 11th Psychological Operations Battalion describes, how he moved from a background in advertising, with a specialist focus on the Muslim mind, to psychological warfare and counterterrorism. During his work on the latter, he became frustrated after noticing how little attention was being paid at the highest levels to tracking terrorist financing, concluding eventually that he was not being employed to be effective but merely to look good. While plenty of details remain obscure in Bennett's story, the larger picture is familiar: a corrupt Deep State establishment that uses the legal system and the commercially-controlled media to obscure its sponsorship of terrorism in the service of endless war and geopolitical hegemony.
Go to page A | Download/listen A 59:36
Go to page B | Download/listen B 59:36
GP comment: It's difficult to know how much faith to put in Bennett's story, especially given that the original interview was done by Project Camelot. That said, his presentation is cogent and the implications are perfectly in line with my own observations of the faux war-on-terror pattern.
Original Show Pub Date: 18.Oct.2014
CATEGORY: EMPIRE — 28.OCT.2014

9-11 Wake-Up Call
Politicians for 9/11 Truth — A brief discussion of research showing that "9/11 conspiracy theorists"—those who say the official story can't be right—now outnumber believers of the official story 2-to-1. ~~ Then an interview with Steve Fournier, a Connecticut attorney who is running for state attorney general on a 9/11 truth platform. Fournier discusses the relevance of his campaign even in the face of likely defeat.
Go to page | Download/listen 27:27
GP comment: Fournier is quite sharp in his presentation. It's unfortunate that the Dem-GOP duopoly has the game so rigged now that a smart, honest person has no chance of winning.
Original Show Pub Date: 22.Oct.2014
CATEGORY: ENVIRONMENT (POLLUTION) — 28.OCT.2014

Living on Earth
Fracking Waste Water Proves Highly Resistant to Clean-Up — The oil and gas industry produces a high volume of dirty wastewater from fracking operations. That polluted water has to go somewhere, and the two typical solutions are down an injection well or, after some slight clean-up, into another fracking operation. But as public resistance to injection wells and fracking grows, some businesses trying to truly clean up fracking waste water so it can be put back into nature. Unfortunately, so far, it turns out that the matrix of pollutants in fracking wastewater is very difficult to deal with in volume.
Go to page | Download/listen 7:32
GP comment: Such clean-up can be done, of course, but cost is the issue. Nonetheless, true cleanup of fracking wastewater should be required and incorporated as a cost of doing business.
Original Show Pub Date: 24.Oct.2014 ~~ Original title: It's Tough To Turn Frack Water into Profits
CATEGORY: EMPIRE — 28.OCT.2014

Beard World Order via Traces of Reality
The ISIS Conspiracy ... and Other Lies of the War on Terror — James Corbett, Peter B. Collins, and Guillermo Jimenez have a roundtable discussion about the current state of the so-called War on Terror. They observe that the now-routine introduction of new enemies always, strangely, seems to occur in September. The story framing by the mainstream lackey media is designed to foster public support for endless US occupation of foreign lands. Deep State media memes still constantly inculcate disdain for public discussion of conspiracies. Despite the continuing torrent of propaganda, politicians are avoiding the WoT issue because they know it's a loser with the increasingly less brainwashed populace. The team also notes the falsity of US claims that their actions are due to a concern for the Syrian people or other locals.
Go to page | Download/listen 56:15
GP comment: Mostly polemical, but lotsa fun and on-target.
Original Show Pub Date: 22.Oct.2014
CATEGORY: HEALTH, FOOD — 27.OCT.2014

One Radio Network
How the Biochemistry of Cooking Food Impacts Health —
Bob Marshall uses biochemistry to understand the deepest levels of how nutrients work in the body, and how unwanted substances degrade the body. Topics here include .... using low-heat methods for preparing foods that can't be eaten raw; how frying, grilling, and baking damage food in a way that wreaks havoc on the body; how most people are falling short on mineral intake and food digestion; the problem of anti-nutrients in otherwise wholesome foods like beans, nuts, seeds, and grains.
Go to page A | Download/listen A 1:00:41
Go to page B | Download/listen B 46:26
GP comment: I have no doubt that Marshall's science has merit, and we would all be well advised to consider his observations and advice. But at some point, life is not just about optimizing longevity; it's also about enjoyment, and tasty food is part of that. Some food is tasty raw or "warmed"; some isn't. Everyone must find their own balance between palate and preservation.
Original Show Pub Date: 16.Oct.2014
CATEGORY: ENVIRONMENT (POLLUTION, RECYCLING) — 27.OCT.2014

Living on Earth
Who is Recycling E-Waste? —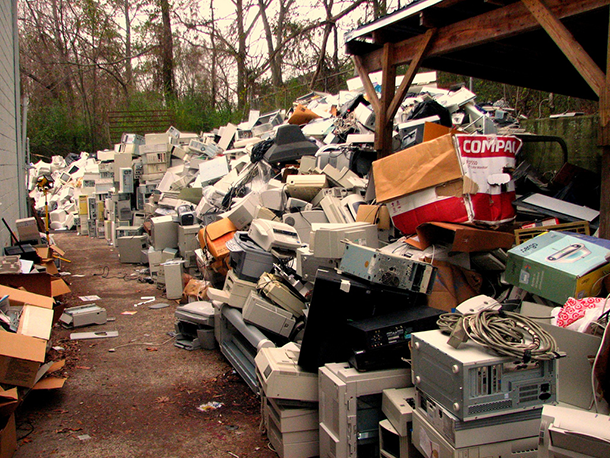 Electronic waste is one of the fastest growing waste streams in the world, and a new survey from Best Buy found that only about a third of people in the United State recycle their electronic waste, even though many more claim that they would like to. US stores, including Staples and Best Buy, are helping to close this gap with free e-waste recycling programs.
Go to page | Download/listen 6:17
GP comment: When new electronics are designed, ease of recycling is not a consideration. That's a problem.
Original Show Pub Date: 24.Oct.2014
CATEGORY: EMPIRE, CORPORATIONS, LABOR ISSUES — 27.OCT.2014

Making Contact
Blowing the Whistle, Paying the Price — Whistleblowers are heroes to many, but the government is increasingly treating them as traitors. In this show, we hear about the whistleblowers you won't see on the nightly news. They're not named Manning or Snowden; they're ordinary people who report wrongdoing at their place of employment, and pay the consequences.
Go to page | Download/listen 28:56
GP comment: Such actions do indeed take courage, and wisdom to know when something is important enough that it can't be ignored or overlooked. Bravo to those who step up.
Original Show Pub Date: 15.Oct.2014
CATEGORY: ENVIRONMENT (CHEMICALS), SPECIES — 25.OCT.2014

Quirks and Quarks
The Pill is Harming Fish —
We have known for years now that pharmaceuticals make their way into our waterways, through residues in urine or by disposal of unused drugs down our toilets. The consequences are often detrimental to aquatic wildlife. Dr. Karen Kidd of the University of New Brunswick has studied this phenomenon in the fathead minnow in an experimental lake in Northern Ontario. The introduction of birth-control chemicals into the water not only caused the fathead minnow population to crash, it upset the balance of the entire ecosystem. This included a sharp decline in the trout population, which prey on the minnow.
Go to page | Download/listen 11:30
GP comment: This particular pollutant is an actual form of estrogen. Many other chemical pollutants mimic estrogen or have other endocrine-disrupting effects.
Original Show Pub Date: 18.Oct.2014
CATEGORY: ENERGY — 25.OCT.2014

C-Realm Podcast
Energy Peak—Just a Matter of Time — KMO and Robert J. Fairchild (a.k.a. Solar Bob) discuss the dramatic increase in oil extraction from hydraulic fracturing, its effects on the US and global economies, and what it really represents in terms of net energy. They make extensive reference to an article by Grant Smith, "US Seen as Biggest Oil Producer After Overtaking Saudi Arabia," which asserts that the United States will remain the world's top producer of fossil fuels until 2030. That seems unlikely, given the high depletion rates of fracking wells, but time will tell. One thing is for sure: there are limits, and they will be reached.
Go to page | Download/listen 59:54
GP comment: Kudos and hello to Solar Bob, a friend here in Kentucky.
Original Show Pub Date: 15.Oct.2014
CATEGORY: ENVIRONMENT (MINING) — 25.OCT.2014

Living on Earth
Mountain Top Removal Coal Mining Increases Cancer Risk —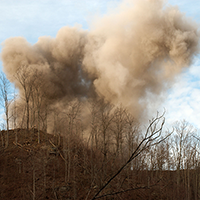 Overburden removal during mountain-top-removal coal mining in Appalachia blasts dust into the air that is then carried on the wind for miles and inhaled by nearby residents. Michael Hendryx is a Professor of Applied Health Science at Indiana University Bloomington and co-author of a study linking that dust to lung cancer. He's calling for a halt to this type of coal mining.
Go to page | Download/listen 6:41
GP comment: MTR mining is an obscene thing to do to a landscape. Don't believe the industry flacks when they say they "restore" the area once they are done. Sure, they plant stuff, but the ecosystem is not at all "restored."
Original Show Pub Date: 24.Oct.2014
CATEGORY: FINANCIAL — 25.OCT.2014

CounterSpin
The Economic Recovery—Just for the Top Earners — In the past few years, as some economic indicators have suggested a recovery is under way, US media have generally responded with celebratory reporting. But according to a recent NBC poll, just 18 percent of Americans say the economy is excellent or good. Economics professor Richard Wolff explains that the economy has been re-geared in a way that everyone but the top 10% now suffers from two factors: they have more debt, and even if they have a job, they are making less than they were. The media portrayal of an economic recovery is really just propaganda in service of a political agenda.
Go to page | Download/listen 17:42
GP comment: Yes, quite right. Included here is an excellent point about the elites' patient, long-term strategy of slowly undermining public support for organizations and issues related to worker rights and economic justice—essentially brainwashing people to stop being in favor of things that are in their own best interest.
Original Show Pub Date: 17.Oct.2014
CATEGORY: EMPIRE — 23.OCT.2014

Democracy Now
Noam Chomsky Blasts Israel and US —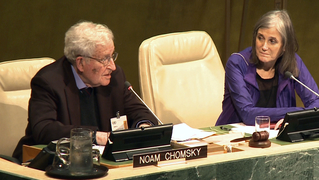 Noam Chomsky recently spoke in the hall of the UN General Assembly at an event sponsored by the United Nations Committee on the Exercise of the Inalienable Rights of the Palestinian People. His topics included the false memes of the Israeli position; Obama's continuation of bad US policy; the media attention to the relatively few Israeli casualties and general avoidance of discussion of Palestinian casualties; Israeli maneuvers to skirt international rulings.
Watch A | Watch B | Download/listen 50:55
GP comment: One of the topics Chomsky orates ably on.
Original Show Pub Date: 22.Oct.2014 ~~ Original story titles: In U.N. Speech, Noam Chomsky Blasts United States for Supporting Israel, Blocking Palestinian State + Noam Chomsky at United Nations: It Would Be Nice if the United States Lived up to International Law
CATEGORY: ENVIRONMENT, SPECIES — 23.OCT.2014

Resistance Radio
Has Capitalism Captured the Environmental Movement? — Tom Butler of the Northeast Wilderness Trust talks with Derrick Jensen about the problematic trend among mainstream environmental groups trying to steer capitalism in a better direction. The problem with that approach is that capitalists, when push comes to shove, will always prioritize corporate profits over natural preservation. Even more troubling is the shift in the framing of environmental issues, where the comfort, convenience, and continuation of modern life is a given, and any sacrifice along those lines to preserve species or protect the biosphere is not even up for discussion.
Go to page | Download/listen 50:59
GP comment: This is a good talk, though the general tack is that this problem is mostly one of evil corporatists, venal politicians, and a lackey media. There are those aspects, for sure, but the general populace has fully embraced the benefits of modern industrial society, regardless of the environmental costs, and the gains in comfort and convenience will not be given up willingly, no matter how right the goals.
Original Show Pub Date: 19.Oct.2014
CATEGORY: EMPIRE — 21.OCT.2014

On The Media
Not In The Supreme Court's Backyard —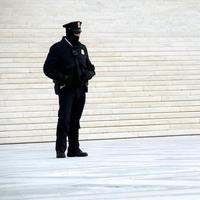 The Supreme Court has often determined that free speech is sacrosanct. However, when it comes to free speech around the Supreme Court building, apparently the concept does not apply. New York Times Supreme Court correspondent Adam Liptak talks about the court's determination in keeping protesters off its plaza.
Go to page | Download/listen 7:48
GP comment: Bob Garfield sums it up perfectly: "Wuhhhh?" In today's America, TPTB are fine with free speech as long as it's done where they say you can do it and says nothing that truly threatens their power.
Original Show Pub Date: 17.Oct.2014
CATEGORY: ENVIRONMENT (CLIMATE, POLLUTION) — 21.OCT.2014

Sea Change Radio
Can Ozone Success Be Parlayed into GHG Success? —
Durwood Zaelke was a key advocate decades ago in the fight to instate policies that would preserve the ozone layer. Those efforts were very successful and are often lauded as a sign that nations CAN come together to solve difficult environmental problems that are global in scope. Zaelke is still working on ozone protection, but his organization's mission has broadened to include combating climate change. Zaelke contrasts the ozone protection effort with the climate protection effort.
Go to page | Download/listen 30:00
GP comment: Sorry, but they can't be compared. Though ozone depletion was an equally serious threat, it was relatively easy to solve; corporations lost little revenue; consumers barely noticed the difference in product function and availability; and, most importantly, no one had to seriously modify their lifestyle. None of those characteristics apply to the climate problem.
Original Show Pub Date: 16.Sep.2014 ~~ Original title: Durwood Zaelke and the Ozone Keepers
CATEGORY: ENERGY, ENVIRONMENT (POLLUTION) — 20.OCT.2014

Living on Earth
Companies Pulling Out of Canadian Tar Sands Oil —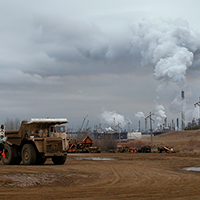 With crude prices sharply down and the future of the Keystone XL pipeline in doubt, energy companies have become dubious about investing in oil projects based in the Alberta Tar Sands. OnEarth writer Brian Palmer discusses the problems facing the industry.
Go to page | Download/listen 8:35
GP comment: (1) He hints at it, but Palmer does not explicitly mention the Achilles heel of the tar sands: low net energy. (2) I suspect the oil companies would be a lot less in favor of the XL Pipeline if they were required to pay for it and incorporate all of its costs into the price of their products (or in cuts to shareholder dividends).
Original Show Pub Date: 17.Oct.2014
CATEGORY: SPECIES — 20.OCT.2014

Living on Earth
The Status of Japanese Whaling —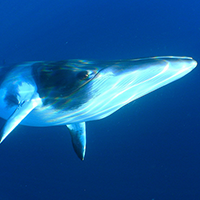 There's a global moratorium on commercial whaling, but Japan continues to kill thousands under the guise of "research". Dr. Phillip Clapham of NOAA's National Marine Mammal Laboratory discusses Japan's motives for this continued flouting of international rules, as well as the status of a number of whale species.
Go to page | Download/listen 7:16
GP comment: Japan needs to go back and watch Star Trek IV.
Original Show Pub Date: 17.Oct.2014
CATEGORY: COLLAPSE, ENVIRONMENT (CLIMATE) — 20.OCT.2014

C-Realm Podcast
No Matter What — KMO talks to Global Catastrophic Risk Institute researcher David Denkenberger about the technical feasibility of feeding everyone on earth in the aftermath of a calamity the wipes out conventional agriculture. The potential collapse scenarios include nuclear winter based on nuclear war or a massive volcanic eruption; a plague (natural or manmade); a catastrophic mistake in a high-impact technology; or even artificial intelligence taking over. Denkenberger is careful to distinguish technical feasibility from political or economic feasibility. Then KMO shares some thoughts on the incompatibility of capitalism and environmental stewardship from the Socialist Equality Party and with a brief clip from a conversation between Laura Flanders and Gar Alperovitz. He closes with some unconventional thoughts on technology from sci-fi author Karl Shroeder.
Go to page | Download/listen 59:55
GP comment: This is generally good, but I'll offer two points: Whereas the capitalist model is inconsistent with sustainability, the socialist model is inconsistent with human nature. Similarly, it's silly to blame climate change on capitalism without recognizing the human characteristics that are equally to blame at the hoi polloi level—and that are equally difficult to change.
Original Show Pub Date: 08.Oct 2014
CATEGORY: MEDIA, FINANCIAL — 17.OCT.2014

The Keiser Report
Rebranding Unearned Income as a Good Thing —
Max Keiser and Stacy Herbert are joined by politically astute actor Alec Baldwin and comedian/actor Russell Brand for a rollicking conversation about the media, ultra-low interest rates, revolution, and elites. Observations include: The rule of law no longer applies. The wealthy now not only laud their ability to make money without working, they denigration those who must toil to earn a living. Though it's easy to target our anger towards mainstream media's talking heads, they are merely playing roles designed to tap into the disenfranchisement felt by many people.
Watch | Download/listen 25:48
GP comment: Fun, with some decent insights.
Original Show Pub Date: 11.Oct.2014 ~~ Original Story Title: Meeting of Megaminds, E665
MORE AUDIO
See all most recent audio