MOST RECENT AUDIO view by topic
SCHEDULE NOTE
For the remainder of the vacation, gardening, and harvesting season, I will be publishing GP audio on a more sporadic basis. New audio content will always be published on this page, but an easy way to automatically know new content is available is to monitor the GP podcast with a free RSS reader like FeedDemon. If you crave more audio content than I am currently providing, you can check out my favorite sources directly on the GP audio and video programs page. Thank you for your interest and support!
-- Mark
CATEGORY: ENVIRONMENT, COOL AND COSMIC — 21.JUL.2014

The Lifeboat Hour
Planetary Hospice —
In an ecosystem, each dying thing ultimately becomes part of the nutrient stream for new growth. Zhiwa Woodbury explains why humans' irrational fear of dying is a root cause of our lack of environmental understanding and why we do not properly value natural systems and interaction with nature. Just as we feel fear at the though of dying, we feel fear at the thought that the planet might die (from catastrophic environmental degradation). Indeed, the rich web of life is broken and ending; but there can also be liberation and rebirth in disintegration.
Go to page | Download/listen 55:20
GP comment: "Listen to the tide slowly turning; wash all our heartaches away. We're part of the fire that is burning; and from the ashes we can build another day." -- Moody Blues, "Story in Your Eyes"
Original Show Pub Date: 20.Jul.2014
CATEGORY: ENERGY, ENVIRONMENT — 21.JUL.2014

The Keiser Report
Fracking—Economic Insolvency, Environmental Insanity — Tina Rothery discusses the government's propagandistic stance on the 'inevitability' of fracking, the environmental damage the process causes, the poor economics for almost all fracking undertakings, how the moneychangers are propelling the technology forward despite the bad economics for most participants, and how fracking companies are now using paid squatters on fracking sites to prevent anti-fracking activists from doing the same and disrupting operations.
Watch | Download/listen 13:23
GP comment: This is mostly UK focused; they're having the same fracking issues we have in the US.
Original Show Pub Date: 12.Jul.2014
CATEGORY: GARDENING — 19.JUL.2014

You Bet Your Garden
Helpful Garden Pests, Ants, Carpenter Bees, Lawn-to-Garden Woes, Potatoes, Wild Violets, more —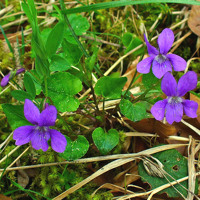 Master gardener Mike McGrath's topics this time include ... why a few pest insects eating your plants may be better than none at all; what to do about ants in garden pots and around/in your house; how to keep carpenter bees from making swiss cheese out of your wood fence; problems in a garden space from recently converted lawn; something went wrong with the potatoes—or maybe not; wild violets—friend to some, foe to others.
Go to page | Download/listen 52:59
GP comment: A few violets here and there are nice, but they can get out of control.
Original Show Pub Date: 12.Jul.2014
CATEGORY: EMPIRE — 19.JUL.2014

Uprising
Why An Israeli Academic Views the Assault on Gaza as "Incremental Genocide" — According to the United Nations, 80 percent of those killed in Gaza have been civilians, due to as a Israeli strikes directly on homes. Prime Minister Benjamin Netanyahu stated recently that he would never end the occupation of Palestinian territories under any circumstances. Consistent with this extremist position is a sentiment increasingly prevalent in Israeli street protests and social media against Arabs as a whole. From pro-Israel chants of "Death to Arabs," to tweets and Facebook posts celebrating the bombing of Palestinian civilians, a disturbing trend has emerged calling for a collective end to the Palestinian people. Israeli academic Ilan Pappe, who has referred to Israel's long-term operations against Gaza as "incremental genocide," critiques the meme that Israeli crimes are always justified while Palestinian actions are routinely criminalized.
Go to page | Download/listen 18:33
GP comment: Includes some good deep background on the politics of the Israeli occupation.
Original Show Pub Date: 16.Jul.2014
CATEGORY: ANIMAL WELFARE — 18.JUL.2014

Democracy Now
Animal Rights Activists Face Terrorism Charges for Freeing Minks from Fur Farm —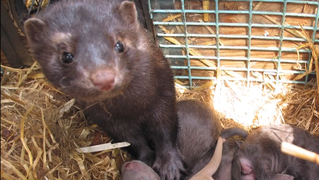 The government has unveiled federal terrorism charges against two animal rights activists accused of helping to free minks and foxes from fur farms in rural Illinois. The prosecutors have accused Tyler Lang and Kevin Olliff of freeing about 2,000 mink from their cages on a fur farm and then removing parts of the fence surrounding the property so the mink could escape. Lang and Olliff have been indicted under the controversial Animal Enterprise Terrorism Act (AETA). Will Potter, who covers animal rights and environmental issues at GreenIstheNewRed.com, says the new statutes criminalize protests and civil disobedience: "This is really about a corporate campaign to demonize their opposition and to use terrorism resources to shut down a movement."
Watch | Download/listen 10:38
GP comment: Animals raised for fur—not quite as bad as animals used for testing of personal care products and human pharmaceuticals, but close.
Original Show Pub Date: 15.Jul.2014
CATEGORY: EMPIRE — 18.JUL.2014

The Shortwave Report
World News Round-Up —

A Norwegian doctor has accused Israel of using cancer-causing bombs in their attacks on Palestine. ~~ A three day BRICS summit took place in Brazil, with a primary goal of creating a developing bank, similar to the World Bank and the IMF. ~~ Japan's Nuclear Regulatory Authority has approved a draft safety plan to restart nuclear reactors in southern Japan. Anti-nuclear groups in Japan have begun protesting the decision. ~~ And many other stories from around the world.
Show notes page | Download/listen 29:00
GP comment: The BRICS Bank will be tolerated by the existing central banking cabal as a way to defuse criticism that the development (colonial) banks of TPTB (The World Bank and the IMF) are an evil monoploy. The BRICS Bank will be kept marginalized, and the banksters will keep doing what they do best—pillaging the world.
Original Show Pub Date: 18.Jul.2014
CATEGORY: NUCLEAR — 18.JUL.2014

TUC Radio
Fukushima Kids — Yumi Kikuchi was a resident of Fukushima. When she heard the news in March 2011 that there was a power shutdown in the region covering the nuclear power plants, her technical understanding was sufficient that she understood clearly that she and her family needed to leave the area immediately. On her way out of Japan via Okinawa, Kikuchi organized to bring over 260 pregnant women out of Fukushima and reduce their radiation exposure. Now, she and her husband are in Hawaii, organizing retreats for exposed Japanese children.
Go to page | Download/listen 29:00
GP comment: As in most disasters, TPTB circle the wagons and the helping is left to those with a conscience.
Original Show Pub Date: 25.Jun.2014
CATEGORY: COOL AND COSMIC — 17.JUL.2014

One Radio Network
Epigenetics—Changing the Way We Think, Changing Our DNA —
Dr. John Apsley discusses his approach to reversing chronic degenerative disease through accelerated tissue repair and cellular regeneration. Topics include environmental factors; missing elements in food and unwanted contaminants in food; the science behind miraculous healings; meditation and fasting as a healing approach; water as a "hard drive" at the cell level; structured water.
Go to page | Download/listen 59:48
GP comment: This is ostensibly a health segment, and there are some interesting body-function ideas, but it still feels pretty woo to me. Not that there's anything wrong with that; I'm just explaining why I'm calling it "COOL & COSMIC" instead of "HEALTH."
Original Show Pub Date: 24.Jul.2014
CATEGORY: EMPIRE — 17.JUL.2014

On The Media
A FOIA Too Far — Jeff Scudder was working in the CIA's Historical Collections Division when he found a trove of documents that were declassified and ready for release to the public but hadn't been due to bureaucratic strife. So he filed a FOIA request. Scudder recounts how this request ultimately resulted in his ousting from the agency.
Go to page | Download/listen 6:23
GP comment: Scudder's actions doesn't even qualify as poking the hornets' nest. Now TPTB are whacking anyone who tries to cast light on even irrelevant parts of the empire's infosphere—even when the protagonist has done it all by-the-book.
Original Show Pub Date: 11.Jul.2014
CATEGORY: INTERNET — 16.JUL.2014

Fresh Air
The Hazards Of Probing The Internet's Dark Side —
Late last year, hackers breached Target's data security and stole information from millions of credit cards. Brian Krebs, who writes about cybercrime and computer security for his blog, , broke the story. A few days later, he broke the story of a credit card breach at Neiman Marcus. To do his work, Krebs has learned computer code, the Russian language, and how to get onto black market websites and cybercrime networks. Cybercriminals don't appreciate his efforts and have found creative and frightening ways to harass him.
Go to page | Download/listen 38:56
GP comment: Entertaining and non-technical.
Original Show Pub Date: 08.Jul.2014
CATEGORY: ENVIRONMENT, SPECIES — 16.JUL.2014

Resistance Radio
The Impact of Recreational Off-Road Vehicles — Bethanie Walder, WildEarth Guardians Public Lands Director, discusses the impact of recreational off-road vehicles on non-motorized outdoor enthusiasts (hikers, campers, fishers, etc.) and on the environment and animals. Topics include history off off-road vehicles in parks, how NEPA applies, off-roaders as a vocal minority, the false "jobs vs. owls" argument in forestry decisions, rights vs. responsibilities.
Go to page | Download/listen 48:21
GP comment: Recreational four-wheeling is one of those pet peeves of mine—very low redeeming value, lots of damage to environment, species, and water quality. Related rant: allowing fueled-motor boating on reservoirs is another example of the hegemony of the insane majority.
Original Show Pub Date: 13.Jul.2014
CATEGORY: EMPIRE — 15.JUL.2014

On The Media
The Real Story Behind the Border Kids —
For the past few weeks, there have been a flurry of media reports about a surge in unaccompanied minors who are crossing the US-Mexico border illegally. But the reality of this latest immigration crisis is far more complicated. Bob Ortega, a reporter for The Arizona Republic, explains what's really happening on the border.
Go to page | Download/listen 9:51
GP comment: What a mess. And, as usual, the right wing noise machine cares more about political points than innocent kids.
Original Show Pub Date: 11.Jul.2014
CATEGORY: ENERGY — 15.JUL.2014

Living on Earth
Feds Dis Lake Erie Wind Project But Fund Cape Wind —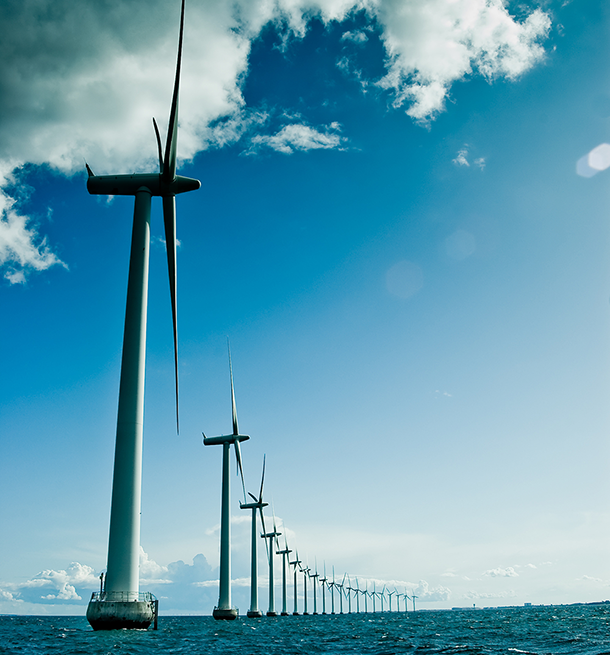 (A) Wind turbines in the Great Lakes could provide a large amount of renewable energy, but NIMBY opposition and failure to obtain federal grants have put an off-shore wind project on Lake Erie on hold. ~~ (B) The US Department of Energy has given the 130-turbine Cape Wind project a $150 million loan guarantee. Ken Kimmell of the Union of Concerned Scientists says that this vote of confidence will help make Cape Wind the first commercial offshore wind turbine farm in the United States.
Go to page A | Download/listen A 3:53
Go to page B | Download/listen B 6:23
GP comment: That it taken this long for the US to get even one offshore wind farm is a national embarrassment. That we haven't exploited this excellent resource to a much greater degree is a national tragedy.
Original Show Pub Date: 11.Jul.2014
CATEGORY: COOL AND COSMIC — 15.JUL.2014

Beyond 50
The Secret Teachings of Plants — Stephen Buhner discusses the evidence of intelligence in plants and the tradition of direct perception of nature through the "intelligence of the heart." All ancient and indigenous people insist their knowledge of plant medicines comes from the plants themselves and not through trial-and-error experimentation. Less well known is that these plant teachings are at the basis of many of the modern discoveries in both medicine and in plant foods.
Go to page | Download/listen 28:43
GP comment: A nice combination of science, consciousness building, and woo.
Original Show Pub Date: 11.Jul.2014
CATEGORY: EMPIRE, MEDIA — 14.JUL.2014

Democracy Now
The Impact of WikiLeaks' Nearly 8 Million Released Documents —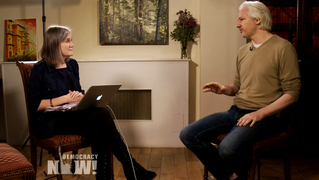 Julian Assange reviews of some of the important shifts that have happed as a result of Wikileaks and similar reporting efforts, including the Collateral Murder video, the US decision to leave Afghanistan, and corrupt influence practices by the US in other countries. He also explains why the new supposedly independent media outlet "The Intercept" may prove to be limited by its elite ownership.
Watch | Download/listen 16:51
GP comment: Assange makes an interesting point that the de facto circumstances of his embassy environs, as limited by the threat of arrest if he leaves the building, do not even meet the international standard for fresh air and light for POWs.
Original Show Pub Date: 09.Jul.2014
CATEGORY: ENVIRONMENT, FOOD — 14.JUL.2014

Food Sleuth Radio
Nanomaterials In Soil—Our Future Food Chain? — Steve Suppan of the Institute for Agriculture and Trade Policy discusses a new report on the presence of nanomaterials in soil and water, as well as their effects on soil health and, ultimately, the safety of food and drinking water.
Go to page | Download/listen 28:15
GP comment: For nanotechnology and GMO technology, the profiteers have been given a license to use the world as their laboratory and us as their guinea pigs.
Original Show Pub Date: 26.Jun.2014
CATEGORY: MEDIA, EMPIRE — 12.JUL.2014

CounterSpin
The Unbalanced US Press Response to the Gaza Attacks —
Yousef Munayyer of the Jerusalem Fund discusses the conflict in Gaza, where Israeli airstrikes have claimed over 100 Palestinian lives, including those of more than a dozen children. There are no Israeli casualties so far. The fact that US corporate media fail to note Israel's vastly superior power and the disproportionate suffering of Palestinians typifies the way Middle East coverage is distorted.
Go to page | Download/listen 11:52
GP comment: The horribleness of US mainstream media reporting on geopolitical topics is exceeded only by the horribleness—and complete lack of understanding—of its reporting on the monetary system.
Original Show Pub Date: 11.Jul.2014
CATEGORY: ENVIRONMENT (COAL) — 12.JUL.2014

One Radio Network
Coal Problems Continue as the Noose Tightens —
After trash, coal ash is the second largest source of solid waste in the US. The recent massive coal ash spill into the Dan River in North Carolina has brought renewed attention to the problem of toxic pollution from coal operations. Mary Anne Hitt of the Sierra Club's Beyond Coal Campaign discusses a variety of coal-related topics, including new political will to tighten regulations on coal ash; mercury pollution from power plants to be cut by 90%; and coal as the number one source of water pollution.
Go to page | Download/listen 51:00
GP comment: We could stop using coal completely in the US in 10 years if we decided to.
Original Show Pub Date: 30.Jun.2014
CATEGORY: FINANCIAL — 11.JUL.2014

The Real World of Money
A Brief History of the (Planned) Financial Crisis —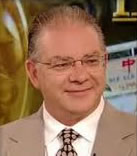 Andrew Gause offers a brief review of the financial "crisis" that began in 2008, explaining how the Federal Reserve (mostly) bailed out its member banks to keep their wealth-harvesting machine rolling on. Additional topics include ... tales of huge gold reserves around the world as a way to scare off investment in gold; a million new millionaires (but a million ain't what it used to be); the coming era of wage inflation at all income levels.
Go to page | Download/listen 1:00:41
GP comment: By 2008, extraordinary sums of money had already been stolen by the elites, and as Gause aptly points out, it's easy to see that the bailouts were simply part of the plan to keep on stealing.
Original Show Pub Date: 09.Jul.2014
CATEGORY: GARDENING — 11.JUL.2014

You Bet Your Garden
Container Gardening, Grass Gripes, Plum Problems, and more —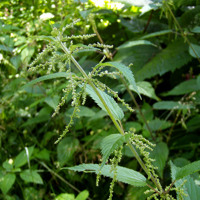 Mike McGrath offers tips on container gardening, including design, optimum container size, soil mixes, which plants will do well and which won't. Other topics include why plum trees must be pruned heavily in the winter, and how to do it; saving your lawn from invasive grasses and toxic fruit blooms; stinging nettles as medicine.
Go to page | Download/listen 52:58
GP comment: Container gardening has its advantages, but you will have to water more.
Original Show Pub Date: 05.Jul.2014
CATEGORY: NUCLEAR — 10.JUL.2014

Green Power And Wellness
Fukushima is Still Happening —
Paul Gunter and Kevin Kamps of Beyond Nuclear discuss some of the current problems at Fukushima, including a loss of coolant in Unit 5's spent fuel pool and why Tokyo Electric has taken a "vacation" from bringing down damaged fuel rods at Unit 4. Other topics include Fukushima site location issues; the 30-ton crane that fell into the Unit 3 fuel pool; the wide dispersion of reactor core fragments after the explosions at the power plant; (mis)regulation and the revolving door of top regulators and industry executives; similar power plants in the US.
Go to page | Download/listen 57:01
GP comment: There are some minor audio-quality problems with this MP3. Still recommended.
Original Show Pub Date: 08.Jul.2014
CATEGORY: HISTORY, ELITES — 10.JUL.2014

The Colbert Report
The Origins and History of the Council on Foreign Relations —
Researcher James Perloff discusses the origins, aims, and influence of The Council on Foreign Relations since its 1921 founding. The CFR is widely recognized by those in the know as one of the most influential organizations in the game of steering power and policy in the US. Perloff explains that the CFR's acknowledged goal is to prepare the American public for a new world order (global governance), and talks about how the CFR is working to accomplish that goal through the control of America's foreign policy apparatus.
Go to page | Download/listen 40:00
GP comment: Pretty good except the bit at the end where he suddenly starts painting Joseph McCarthy as an ace investigator rather than a rabid capitalist.
Original Show Pub Date: 13.Jun.2014
CATEGORY: MUSIC — 10.JUL.2014

The Vinyl Experience
Jack White Spins Both Ways —
A decent mix of mostly rock and alt rock/pop. Top tracks are ... Steely Dan - "Bodhisattva" // Electric Light Orchestra - "10538 Overture" // Joe Turner - "Shake Rattle And Roll" // Two Door Cinema Club - "Do You Want It All" // Husker Du - "Sorry Somehow" // Roger Daltrey - "After The Fire" // After The Fire - "Starlight".
Page for full track listing | Download/listen 55:22
GP comment: Pretty good, though as usual a few of the tracks are marred by sub-par vinyl quality.
Original Show Pub Date: 13.Jun.2014
CATEGORY: HEALTH — 09.JUL.2014

One Radio Network
The Disease Delusion —
Dr. Jeffrey Bland explains the principles of functional medicine and how it is designed to consider the biochemistry of the body as well as the individual quirks that we all have. It avoids the standard Western medicine "disease model," which largely treats symptoms while ignoring the underlying malfunction that is causing the problems.
Go to page | Download/listen 1:01:07
GP comment: I read one of Bland's books about 15 years ago. It, along with books by two of his peers, Leo Galland and Sydney Baker, completely changed the way I view health and health care.
Original Show Pub Date: 17.Jun.2014
CATEGORY: SUSTAINABILITY, EMPIRE — 09.JUL.2014

C-Realm Podcast
The Functional Equivalent of a Conspiracy — KMO and Kevin Carson, author of The Desktop Regulatory State: The Countervailing Power of Networks and Super-Empowered Individuals, have a conversation about radical monopolies, car culture, retrofitting the built environment to compensate for peak oil, and how government and corporations "conspire" to criminalize low-cost living. Kevin explains the problem with literal, simplistic conspiracy narratives.
Go to page | Download/listen 1:00:00
GP comment: Too dismissive of conspiracies and too starry-eyed about techno-Utopian solutions, but still worth a listen.
Original Show Pub Date: 02.Jul.2014
MORE AUDIO
See all most recent audio