Guns and Butter
Webster Tarpley: The 46 Exercises and Drills of 9-11 — 07 Sep 2011 — Tarpley weaves a convincing thread through the coincidences and inconsistencies of the 9/11 story—especially as they relate to "security drills" on and before September 11, 2011—to expose the likely story of how 9/11 happened. Hint: Dick Cheney is just a piece on the game board.
Go to page | Download/Listen 59:53

One Radio Network
NOTE: You need free One Radio Network account to listen/download their MP3s.
Andrew Gause on 9/11: Follow the Money — 10 Sep 2011 — Gause discusses a variety of "money factors" related to 9/11, including the Pentagon's missing 2.3 trillion dollars and the wipeout of the accounting division in the 9/11 attack; dropped SEC investigations because of evidence destroy in the collapse of Building 7; massive amounts of bullion being moved before and during the attacks; unusual hedge trading immediately before 9/11; and other factors that all point to the implausibility of the official story. Someone got rich ... but who?
REF PAGE: Go to page
PART 1: Download/Listen 43:45
PART 2: Download/Listen 41:51
Community Currency

9-11 Ten Years Later—When State Crimes against Democracy Succeed — 08 Sep 2011 — Writer and 9/11 analyst Tod Fletcher discusses some of the many inconsistencies and obvious fabrications of 9/11, as well as what the status of the movement to get to the truth of what happened that day.
Download/Listen 56:20

The Corbett Report
Kevin Ryan: The Saudi Arabian Connection — 01 Sep 2011 — Ryan discusses the connection between some of the "deep, dark corporations", Saudi Arabia, US political factions, and the truth of 9/11 and other activities of empire.
Go to page | Download/Listen 17:01

Financial Sense NewsHour
Paul Craig Roberts on the Agenda for Control and Conspiracy Theory vs. Conspiracy Fact — 27 Aug 2011 — Roberts explains how politicians and the talking heads of media use dismissive phrasing to taint any discussion of conspiracies with an odor of nutjobism. But there are many provable conspiracies, and many more where we at least know the official version of events can't possibly be right.
Go to page | Download/Listen 29:35
Andrew Gavin Marshall: The Bilderbergers—The Think Tank Behind Global Government — 27 Aug 2011 — Andrew Gavin Marshall discusses the members of the elite Bilderberg Group, a.k.a. the Bilderbergers, or "the high priests of globalization." Marshall explains the group's history and influence, and addresses some of the misconceptions about how the operation works.
Go to page | Download/Listen 48:55
Russia Today / The Keiser Report

Modern Slavery Economics — 01 Sep 2011 — (1) Max and Stacy discuss slavery as it pertains to modern economics, from sex slaves and child soldiers to intergenerational mortgages and free-market debt slavery. ~~ (2) Guest Isa Blumi talks about microfinance—has it been co-opted by banksters to gain market penetration into the remaining debt-free world? He also discusses the role of micro-finance and oil traders in Yemen's unrest.
Watch | Download/Listen 26:36

Electric Politics
David Swanson on a Bi-Partisan Constitutional Convention — 09 Sep 2011 — Right-thinking people know that corporations are not people and, hence, have no right to influence elections. We know, nonetheless, that corporate money runs politics. Finally, we know that the military-industrial complex (and all its corporate tentacles) is out of control, as Eisenhower warned it would become. There is surprisingly solid common ground on the left and the right for amending and clarifying the US Constitution on these critical matters.
Go to page | Download/Listen 36:16
On The Media

Say "Cheese" ... and Go to Jail — 09 Sep 2011 — More and more during the last decade, police and other security personnel are arbitrarily invoking "national security" to stop people from taking pictures. Attorney Morgan Manning discusses the situation.
Go to page | Download/Listen 5:10

Progressive Radio News Hour
As In Libya, So in the World — 04 Sep 2011 — Mahdi Nazemroaya and Ray McGovern give their takes on the war in Libya. It's just another resource play by the Western empire, with devastating consequences for the people of the Libya.
Download/Listen 54:33
Uprising

Anna Hazare—The New Gandhi (or Not) — 30 Aug 2011 — Mass demonstrations, activating huge portions of India's usually apathetic middle class, have rocked the world's most populous democracy. At the heart of the protests is an unassuming man by the name of Anna Hazare, who has used hunger strikes and civil disobedience to call attention to government corruption. Is he the "new Mahatma Gandhi" or is he an unwitting pawn of The Powers That Be?
Go to page | Download/Listen 19:45

Russia Today / The Keiser Report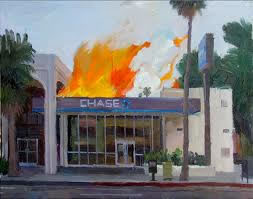 Liar, Liar, Banks on Fire — 06 Sep 2011 — (1) Max and Stacy explain why "toxic assets" are really fake assets. They also discuss why bankers still expect taxpayers to bail them out when their trades in such assets go wrong. ~~ (2) Guest Alex Schaefer talks about his inflammatory artwork—"Burning Chase"—and the police attention it caused.
Watch | Download/Listen 27:01
Can China's Currency Can Replace the US Dollar? — 30 Aug 2011 — (1) Max and Stacy discuss ... what's wrong with Anonymous' approach to "occupying Wall Street"; how banksters, investment hucksters, and brain-damaged pension fund managers have screwed teachers and other pension holders. ~~ (2) Guest Dan Collins discusses whether China's currency can replace the US dollar as the global reserve currency. He also explains why future inflation in consumer goods will be driven by Chinese fiscal policy.
Watch | Download/Listen 25:49
Boundless Greed — 03 Sep 2011 — (1) Max and Stacy discuss the apparent revival of the carry trade in Iceland—after that country had successfully thrown off the attempted bankster takedown. ~~ (2) Mike Maloney of GoldSilver.com discusses how high the price of gold would have to go to account for all the fiat money printed since Ben Bernanke took over the Fed.
Watch | Download/Listen 26:42

On The Media
The Leak at WikiLeaks — 02 Sep 2011 — WikiLeaks recently released the largest number of US diplomatic cables to date, but the release has been overshadowed by an unredacted leak of its entire cache of cables. Atlantic Wire writer Adam Clark Estes talks about what it all means.
Go to page | Download/Listen 3:22

The Lifeboat Hour
Vermont—Not Necessarily the Free-Thinking Haven You Think It Is — 11 Sep 2011 — Guest host Carolyn Baker interviews Robert Wagner, a candidate for the Vermont state senate, who explains that the feed-the-corporations, squeeze-the-people model thrives in Vermont just like it does in most US states.
Download/Listen 58:22

Guns and Butter
Michael Hudson: Debt Deflation in Europe and America — 14 Sep 2011 — Topics include... A constitutional crisis of the European Central Bank; the myth of Social Security in the US; bank balance sheet crisis; food, fuel and climate crisis; the super-congress; debt deflation; FHA lawsuit against the banks; criminalization of the financial sector; modern monetary theory; the coming lost decade; debt cancellation.
Go to page | Download/Listen 59:53

Chris Martenson
Joel Salatin: Whole Systems Thinking—At a Local Level — 29 Aug 2011 — Agriculture and food pioneer Joel Salatin discusses the sins of the just-in-time, globalized, industrial food system and explains how we can prepare for a future increasingly defined by localized food and energy, all based on biological principles. (Excellent discussion. --GP)
Go to page | Download/Listen 44:14

CollapseNet
Michael Ruppert: The Big Picture on Collapse — 11 Sep 2011 — Michael Ruppert offers an excellent speech that paints for us the Big Picture on Collapse: peak oil, global environmental destruction, the debt-based infinite-growth monetary paradigm, corrupt governance, and our individual complicity in it all. He also suggests the way out.
Watch
Download/Listen - Speech 1:16:07
Download/Listen - Q&A 33:45
KunstlerCast

A Conversation Between Richard Heinberg and James Howard Kunstler — 25 Ag 2011 — Richard Heinberg, author of the recently published The End of Growth joins JHK to talk about peak oil, financial dysfunction, political convulsions, techno-grandiosity, as well as the fate of industrial agriculture and suburban living arrangements. Heinberg also reacts to being labeled a "Doomer."
PART 1: Go to page | Download/Listen 36:54
PART 2: Go to page | Download/Listen 17:36

C-Realm Podcast
Charles Eisenstein: The Nature of Money, Collapse, and the Gift Economy — 24 Aug 2011 — Eisenstein talks about interest and the economic imperatives that it fosters. If the value of money decreased over time rather than growing via interest, then it would be clear to everyone that the best thing one can do with one's money is to spend it quickly and close to home. He explains why he thinks that in times of chaos and potential collapse, the best way to preserve wealth is to give your money away to those in need.
Go to page | Download/Listen 59:48

Radio EcoShock
Growing Through the Storm — 07 Sep 2011 — Kathy McMahon from Vermont on unexpected lessons from Hurricane Irene. ~~ Urban homesteader Jules Dervaes on food self-sufficiency on a city lot. ~~ Richard Heinberg on coping with the end of growth.
Download/Listen 1:00:00
Get more Radio EcoShock here
Democracy Now

Smog vs. Jobs—Obama Retreats on Smog Standards? — 07 Sep 2011 — The Obama administration has quietly asked the US Environmental Protection Agency to withdraw a plan to limit smog pollution. Obama said he made the decision in hopes of reducing regulatory burdens for businesses in a time of economic uncertainty. The move was seen as a major victory for polluters and some corporations, and another setback for environmentalists.
Watch | Download/Listen 11:48

Awakening To Conscious Co-Creation
Ayurveda and the Golden Oasis of Healing — 24 Aug 2011 — Dr. Jayanath Abeywickrama is the main Ayurvedic physician of Rankema Ayurveda Centre in Sri Lanka and possesses rare and valuable knowledge of traditional medicine. With proper training and practice, the Ayurvedic diagnosis and medicine, combined with mediation and mental intention, offers strong healing power and other capabilities.
Go to page | Download/Listen 53:02
Food Chain Radio

Sprouts, Food Safety, and Corporate Control of the Food Police — 27 Aug 2011 — (1) A discussion of sprouts, their superior nutritive qualities, and the recent food-safety controversy surrounding them. ~~ (2) Is food safety the window through which the totalitarian food-freedom thief will creep?
Download/Listen 42:44
More Food Chain Radio

Nutrition Diva
How Chewing Affects Nutrition — 02 Aug 2011 — Does very thorough chewing of your food offer any benefits in terms of nutrition or overall health?
Go to page | Download/Listen 7:07

Diet Soap Podcast
Anthony Peake: Perception, Reality, and the Holographic Universe — 09 Sep 2011 — Is consciousness an entity that requires a brain to exist, or does a brain (and everything else) require consciousness to manifest? Host Doug Lain and guest Anthony Peake discuss this and many other fascinating questions about perceived reality and actual reality.
Audio no longer available from host site. 1:08:08

Truth Frequency Radio
Clif High: With Conscious Intention, Be Careful of Unintended Consequences — 27 Aug 2011 — Clif discusses the latest data on the global "ill winds"; the possible involvement of HAARP in the creation or steering of hurricanes; solar cycles driving significant earth changes and human health issues; and a dollar crash likely in Nov 2011. He also discusses the illusion of the materium—everything is energy manifested in apparent material stuff. These energy patterns are subject to our conscious intention, but be careful of unintended consequences. More text summary
Audio no longer available from host site. 47:56

Coast To Coast / KSFO
Quantum Jumping — 04 Sep 2011 — Burt Goldman explains quantum jumping, a technique of contacting one's alternate selves in the multiverse to find resonance with a desired skill or to glean insights. He discusses how quantum jumping can be used for healing, developing creative abilities, and enhancing one's well-being.
C2C show info page | Download/Listen 1:00:00
More Cool & Cosmic: Transformation, Consciousness, 2012 - Audio/Video
A-Infos Radio Project / Voice of Middle Earth

Voice of Middle Earth, Episode 5 — Another in the series of Tolkien-inspired music and lore. The selections are less compelling musically this time, but Tolkien fans will appreciate the richness of the referential material.
Go to page | Download/Listen 58:01

A-Infos Radio Project / Mellow Madness
International Psych Pop Mix — 27 Mar 2011 — This is a pretty cool mix of international pop with a swanky psychedelic flair.
Go to page | Download/Listen 1:54:48
AD CLICKS AND AMAZON PURCHASES FROM HERE HELP SUPPORT THIS FREE SITE. THANKS!
Search Amazon.com ....