VACCINES . . .
PROTECTING PEOPLE OR PROFITS?
The Gary Null Show — 10 Jan 2011
Gary Null and Dr. Andrew Wakefield discuss the collusion between the mainstream medical profession and the mainstream media to use any means necessary to dispute claims that vaccines are unsafe or that there is evidence of connections between disease development and vaccination.
Also in this clip, investigative journalist Alex Abella discusses the secretive and central role the RAND Corporation has played—and continues to play—in US affairs.
Download/Listen 55:09

Coast To Coast
Russ Baker: From Eisenhower to Today's Military-Industrial-Congressional-Banking-Oil Complex — 15 Jan 2011 — The tight relationship between the US government, its armed forces, and the industrial corporations that supply armaments, equipment, and services is a dominant feature in today's world. But even 50 years ago, President Eisenhower warned about the growing problem: "We must never let the weight of this combination endanger our liberties or democratic processes." Russ Baker walks us through the history of the military-industrial complex, adds some missing elements to that too-short phrase, and ties in some seemingly unconnected events.
HOUR 1: Download/Listen 1:00:00
HOUR 2: Download/Listen 1:00:00
Notes:
(1) MP3s mirror KSFO's full hours; meat typically runs from 10:00-29:00 and 38:00-58:00.
(2) C2C pages: this show | latest shows
Russ Baker book: (on Amazon.com)
Family of Secrets: The Bush Dynasty, America's Invisible Government, and the Hidden History of the Last Fifty Years

Democracy Now
Prophets of War — 21 Jan 2011 — William Hartung traces the rise of the military-industrial complex through the story of the nation's largest weapons contractor, Lockheed Martin.
Watch | Download/Listen 6:29
William Hartung book: (on Amazon.com)
Prophets of War: Lockheed Martin and the Making of the Military-Industrial Complex
Unwelcome Guests

The False-Flag Formula — 08 Jan 2011 — A recap of known and likely false-flag terror attacks by Western governments over the last decade or so.
REF PAGE: Go to page
PART 1: Download/Listen 59:30
PART 2: Download/Listen 59:30

One Radio Network
NOTE: You need free One Radio Network account to listen/download their MP3s.
Catherine Austin Fitts: The Wall Street-US Government Connection — 18 Jan 2011 — Former insider Catherine Austin Fitts offers insights into just how big and deep the financial conspiracy/crisis is.
Download/Listen 1:32:57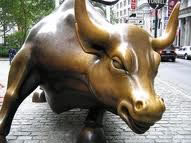 Andrew Gause: Uncle Sam, the Pension Man — 15 Jan 2011 — Andrew covers the possibility of the US government taking over pension plans; the likely fate of Freddie, Fannie, and Ginnie; the long history of power through political appointments; investing in the Iraqi dinar (or not!); the duality trap; more.
Download/Listen 40:34
Andrew Gause: Free Money for Real Stuff — 08 Jan 2011 — Andrew's topics this time include: J.P. Morgan's pushback against those trying to force its "short silver" position; the political theater over raising the U.S. debt ceiling; how the elites will use their thin-air Fed dollars to buy up real assets and "save" the US from its debt problem.
PART1: Download/Listen 43:28
PART2: Download/Listen 46:04
Democracy Now

Haiti, One Year After — 12 Jan 2011 — Where does Haiti stand one year after its devastating earthquake? Segments include... Remembering the Earthquake in Haiti ~~ Haiti Transformed into the "Republic of the NGOs" ~~ Haiti is Controlled by Foreign Governments and Foreign Interests ~~ Haitian Population Treated as a Threat, Not an Asset
Watch | Download/Listen 48:15

Max Keiser

Steve Keen: Morons in the House! — (The Keiser Report, Russia Today) — 13 Jan 2011 — From the Denver economic forum, Steve Keens reports that he has discovered most classically trained economists are morons! More seriously, he discusses the world's economic house of cards, with a sidebar about recent issues in his native Australia. Australians, it turns out, are even more delusional that Americans!
Watch | Download/Listen 13:31

On The Media
Wiki-Impedia? — 14 Jan 2011 — Wikipedia, the free, web-based, crowd-sourced, multi-lingual encyclopedia, is 10 years old. Sue Gardner, executive director of the Wikimedia Foundation, talks about the challenges of maintaining an online democracy that doesn't descend into vandalism and chaos.
Go to page | Download/Listen 9:56

Fresh Air
Algorithms Have Taken Control of Wall Street — 13 Jan 2011 — Frantic, paper-waving stock traders are a quaint visual. The truth is, Wall Street action is now highly digital, and that includes the decision making, which is largely based on highly complex algorithms that do their best to anticipate tiny moves in the market and take action that lets their owners keep racking up the daily profits. (GP comment: Interesting piece, though Felix Salmon's assertion that this is simply the "evolution of the market" is laughable. This is thievery taken to its most efficient form.)
Go to page | Download/Listen 20:13

Max Keiser
The Masochism of Not Owning Gold and Israel's War for More Condos — (The Keiser Report, Russia Today) — 19 Jan 2011 — Max and Stacy's discussion includes: Is not owning gold a sign of "masochistic tendencies that may require medial attention"? Is JP Morgan now warning of a problem in muni debt—a pool of debt they were instrumental in helping to create? ~~ Shir Hever discusses Wikileaks revelations and the economics of Israeli's territorial occupation.
Watch | Download/Listen 26:01
Turmoil in Energy Markets and the Eco-Eco Disaster of 2011 — (On the Edge, Press TV) — 14 Jan 2011 — Gregor Macdonald discusses steeply falling oil production in the North Sea and in Mexico's Cantarell field; how currency valuations have become unhinged from previously useful metrics; how valuations in monetary liquidity, oil prices, and stock markets compare. ~~ Is nature being ironic as biblical floods in Australia—likely driven by human-induced climate change—take off-line 75% of Aussie coal fields?
Watch | Download/Listen 23:48

Financial Sense NewsHour
Chris Nelder: Supply vs. Demand vs. Speculators vs. OPEC — 13 Jan 2011 — Nelder analyzes what's likely to happen with oil prices in 2011, where the normal supply/demand pricing relationship will be confused by speculators, OPEC, and subsidies. He sees $120/barrel as a likely top—prices beyond that should stomp on economic activity enough to deflate oil prices.
Go to page | Download/Listen 20:11

Chris Martenson
Combating Peak Oil with Wind and Smarter Electric Power — 08 Jan 2011 — Willett Kempton reviews the status of wind, solar, and energy storage technologies, with an eye on how we can better utilize these technologies to become part of the baseload electric supply and eventually help replace some portion of liquid fuels use as well.
Go to page | Download/Listen 42:37
Living On Earth

A Low-Energy Technology To Boost Desalination Efficiency — 14 Jan 2011 — A new method of using waste heat from power plants can make desalination more cost-effective. (GP comment: Good report, except that it fails to compare costs for this process vs. normal fresh water generation, and it does not discuss the local dead zones caused by salty discharges.)
Go to page | Download/Listen 5:55

The Lifeboat Hour
The Lawn Police — 16 Jan 2011 — Michael Ruppert and Bob Waldrop discuss how local ordinances can often be at odds with good resilience practices.
Download/Listen 58:26
Chris Martenson: I've Stopped Trying to Convert People — 09 Jan 2011 — Michael Ruppert and Chris Martenson's discussion includes: the best way to approach discussions with other people regarding the massive changes coming; precious metals vs. more basic prepping needs; inflation vs. deflation.
Download/Listen 58:15
Related media:
Ruppert book: Confronting Collapse
Ruppert DVD: Collapse
Martenson Crash Course: The Crash Course

The Nation
Richard Heinberg: The Globe's Limitations—How Peak Oil Threatens Economic Growth — 11 Jan 2011 — Heinberg gives his usual excellent overview of the peak energy/endless growth problem. Many people wave a hand casually and say that the people in charge will come up with something by the time the problem gets bad enough. But Heinberg says, once you start crunching the numbers and understand the built-in resistance to fast transitions, you realize there is a BIG problem. "We have too many people using too much stuff too fast in an economy that only knows how to grow."
Watch | Download/Listen 25:55
Nicole Foss: We Need Freedom of Action To Confront Peak Oil — 11 Jan 2011 — Foss points out that as bad as things look based on Hubbert's curve (peak oil), a more accurate measure is the net energy curve, and that one looks even worse. More ominous still, she predicts that the effects of the coming financial storm will trump peak oil. She also outlines her inflation/deflation scenario. Foss says the collective emotional state plays a large role in the public attitude towards the choice to face reality or continue with aggressive denial. (The date on The Nation page is Jan 11, 2011, though the interview appears to have been taped in Oct 2010. Still, if you've never heard Nicole Foss lay out her thesis, this is well worth a listen. --GP)
Watch | Download/Listen 39:45

Uprising
Government Panel Report on BP Disaster—"The Biggest Coverup in the History of America"? — 14 Jan 2011 — The official final report on the Deepwater Horizon disaster largely ignores continuing health risks for workers and residents in the Gulf area. Every person tested for liposoluble chemicals related to the cleanup operation has tested positive. The report also questions the very fast declaration that Gulf seafood is once again safe to eat.
Go to page | Download/Listen 17:19

Beyond 50
David Berceli: The Trauma Release Process — 31 Dec 2010 — Berceli explains his theory that psychological trauma causes not only chronic emotional problems but can also be responsible for chronic physical ailments. A series of specific "trauma release exercises" has proven very effective at lifting the emotional weight from patients and at relieving the physical symptoms as well.
Go to page | Download/Listen 26:58
Related videos:
Healing Videos: Trauma Releasing Exercises (watch free)

Gary Null Show
Devra Davis: Data on Cell Phone Radiation is Conclusive — 11 Jan 2011 — Researcher and journalist Devra Davis reviews the numerous studies that have all concluded that cell phones held close to the body for extended periods damage DNA and can lead to cancer. She also recounts the various guerilla tactics used by the industry to refute the studies and to stigmatize the researchers that performed them.
Download/listen to Davis segment 20:33

The Colbert Report
Sherry Turkle's Tweet: "Give Technology the Bird!" — 17 Jan 2011 — Sherry Turkle doesn't want to get rid of technology, but she thinks it's time to put it in its place. She says we're investing ourselves so deeply in technological communications that we're forgetting the benefits of interpersonal communication and suffering from techno-overload. Stephen Colbert just wants another free iPhone.
Watch | Download/Listen 6:41
Referenced books: (on Amazon.com)
Alone Together: Why We Expect More from Technology and Less from Each Other
Earthbeat Radio

Fluoride and Chromium in Drinking Water — 13 Jan 2011 — A report by the Environmental Working Group on contaminated water forced the EPA to investigate. Now, finally, there will be some progress on making US drinking water less-contaminated.
Download/listen to this segment 16:28

Living On Earth
EPA Regulates Carbon Dioxide — 07 Jan 2011 — With cap and trade legislation dead for the foreseeable future, EPA will now implement orders to regulate greenhouse gases.
Go to page | Download/Listen 6:39
WikiLeaks Green — 07 Jan 2011 — The WikiLeaks documents offer insights into the corrupt inner workings of he US government on issues like GMOs, climate change, and whaling. All this has inspired a new "Enviro-WikiLeaks" operation.
Go to page | Download/Listen 6:16
Radio EcoShock

Against Civilization — 14 Jan 2011 — Derrick Jensen's message is stark: Civilization is conceptually unsustainable; the current one will crash soon enough of its own accord; but to preserve enough of the productive biosphere for the eventual survivors, we should intentionally end civilization now. Alex Smith does an excellent job of navigating this mine field.
Download/Listen 1:00:00
Get more Radio EcoShock here

Related resources:
Watch clips from the movie END:CIV
Diet Soap Podcast

Mike Whitney: The Federal Reserve and the Circle of Cash — 06 Jan 2011 — Whitney discusses Ben Bernanke's dollar policy, quantitative easing, the Federal Reserve, the hidden "inflation tax," and the rest of the corruptogon that is the financial system.
Audio no longer available from host site. 1:02:08

Chris Martenson
Why Humans Are Hard-Wired To Inflate—And Other Odd Tendencies — 06 Jan 2011 — Dan Ariely talks about how biological hardwiring causes us to behave in ways that contradict the behavior predicted by classical economic models. He suggests that to deal with tough global problems—those that do not strike us as immediate threats, as "our problem," or as being worth worrying about—we need to reformulate the rules of what we care about. Leaving it to random events and momentary whims isn't working.
Go to page | Download/Listen 43:00

Mumia Abu-Jamal
When Nut Ain't Enough—Rhetoric, Politics, and Gun-Wielding Berserkers
12 Jan 2011
Audio no longer available from host site... 2:54
Bullets Or Bucks—The Elites' Economic Strategies for War
09 Jan 2011
Audio no longer available from host site... 2:43
Wikileaks and "War Crimes"—For What, Flouting the MSM Code of Silence?
02 Jan 2011
Audio no longer available from host site... 3:12
More Mumia

One Radio Network
NOTE: You need free One Radio Network account to listen/download their MP3s.
John Hogue: 2011 Predictions — 03 Jan 2011 — Prophet John Hogue discusses the broad perspective of what's going on astrologically and in the world and offers some specific predictions for 2011. These include: 2011 will be a pivotal year for Obama; this year will see a doubling of the chaotic weather from 2010; corporate power will continue expanding at the expense of individual rights.
Download/Listen 1:24:06

Project Camelot/Argusoog Radio
Sean David Morton: What's Really Going On — 31 Dec 2010 — Morton gives a wide-ranging interview, integrating subjects that include deep technologies, white hats and black hats among The Powers That Be, trillion-dollar thefts in the financial system, pole shifts (or not), and 2012.
(Absolutely fascinating. --GP
Download/Listen 1:08:33
Zany Mystic's Fireside Chat

The Foretellings of the Foretold 'Wild Colleen' 01 Jan 2011 — Colleen Thomas explains how her Kundalini awakening has given her insights into the coming transition period, which she says will be far more orderly than is predicted by the many apocalyptic scenarios offered by other prognosticators.
(GP comment: Thomas claims to be the 'Wild Colleen' predicted in Web Bot reports to enter the public eye. Though possible, that seems a bit dubious to us, especially given the disparity of Clif High's predictions and Thomas' scenario here, and his explicit rejection of a "human software upgrade," which she seems to at least imply. (I actually disagree with Clif when he says this is not possible. Think of how the sun can affect our bodies and our DNA (tanning, skin cancer).) Regardless, both Clif High and Colleen Thomas are highly interesting to listen to!)
Download/Listen 58:18
More Zany Mystic audio

CATCHING UP WITH...


WEB BOT PREDICTIONS

Awakening To Conscious Co-Creation
Here at the End of All Things—2012 and the Path of Grace — 01 Dec 2010 — Phil Gruber explains the astral mechanics that are driving the 2012 transition, which is already underway.
Go to page | Download/Listen 56:35
More Cool & Cosmic:
Transformation, Consciousness, 2012 - Audio/Video
AD CLICKS AND AMAZON PURCHASES FROM HERE HELP SUPPORT THIS FREE SITE. THANKS!
Search Amazon.com ....