PEAK OIL'S "CIGARETTE-SMOKING MAN"
MICHAEL RUPPERT: "COLLAPSE IS NOT ONLY INEVITABLE, IT'S HAPPENING NOW"
The show:
The Forgotten Men — 20 Mar 2010
Michael Ruppert discusses peak oil and the impossibility of alternative energy solutions; economic collapse and the problem with "the way money works"; and what the average person can do about any of it.
Go to page | Download/Listen 48:58
Background:
Former LA police investigator Mike Ruppert has spent much of the last decade trying to alert us all to the dangers of peak oil and the dangerous criminal behavior exhibited by The Powers That Be. With his movie Collapse, he has put a white hat on The X-Files' shadowy "cigarette-smoking man" persona. Ruppert's message is clear, concise, and urgent: The federal government is incapable of useful action. States are broke, getting broker, and will sink right along with the feds. The only chance resides in personal, neighborhood, and local-government action. And the time to act is now.
Ruppert's movie:
-- Collapse
Ruppert's books:
-- Confronting Collapse
-- Crossing the Rubicon
Ruppert's blog:
-- From The Wilderness blog

Democracy Now
Financial Reform - "Kabuki Theater" — 25 Mar 2010 — Rob Johnson says the supposed efforts to strengthen financial-system regulation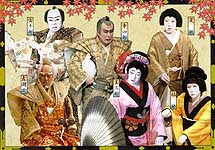 is just Kabuki theater, with our political poltroons hoping the material will be too complex for the American people to understand so they can declare victory before the elections. What they're actually doing is encoding into law current practices of the banks.
Watch | Download/Listen 21:20
Michael Moore: Healthcare Bill a Victory for Corporatism — 23 Mar 2010 — Michael Moore talks about the health care bill in the context of the larger problems in governance.
Watch | Download/Listen 11:39
Norman Finkelstein on Israel in Gaza — 23 Mar 2010 — Norman Finkelstein responds to the positions taken by US Secretary of State Hillary Clinton and Israeli Prime Minister Benjamin Netanyahu on Israeli settlements and other issues in Gaza. Finkelstein, a Jew, decries the current Israeli position.
Watch | Download/Listen 17:15
Related stuff on Amazon:
Michael Moore movie: Sicko
Norman Finkelstein book: This Time We Went Too Far

Living On Earth
Cellular Worries — 19 Mar 2010 — New research shows a link between frequent cell phone use and brain cancer (on the side where the phone is used) and prostate cancer (in cases where the phone is store in pants pockets).
Go to page | Download/Listen 6:20
Seeds of Discontent — 19 Mar 2010 — The world's biggest seed company, Monsanto, is under fire from the Department of Justice and from its competitor DuPont, which says it's stifling competition to keep prices high.
Go to page | Download/Listen 6:28
Rural Rabble Rousing — 19 Mar 2010 — Most people don't think of small agricultural towns and rural air pollution when they think of California; but that describes a huge swath of the state.
Go to page | Download/Listen 9:11

Sierra Club Radio
Reckoning at Eagle Creek
20 Mar 2010 — In his book Reckoning at Eagle Creek, Jeff Biggers explores the coal industry from a personal perspective—his ancestral family home was in the middle of an Illinois coal field. His report ranges from today's ecologically destructive strip mining practices to coal's continuing human impact to coal's historical role in slavery. ~~ Other reports in this clip: great apes, Hispanics living green.
Go to page | Download/Listen 27:00
Mentioned books:
Jeff Biggers: Reckoning at Eagle Creek
Paul Raffaele: Among the Great Apes

C-Realm Podcast
Carolyn Baker: Tools of Connection — 24 Mar 2010 — Carolyn Baker discusses ways people can prepare themselves mentally, emotionally and spiritually to pass through the initiatory experience that the collapse of industrial civilization may present to us as individuals and to our communities.
Audio no longer available from host site.
Carolyn Baker book:
-- Sacred Demise: Walking the Spiritual Path of Industrial Civilization's Collapse

Gary Null Show
Michael Hudson: Pension Funds Back at the Financial Casino — 23 Mar 2010 — After getting burned in the 2008 meltdown, pension fund managers are desperate to make their funds healthy again. But in this still-screwed-up economy, many think the only option is to take on riskier investment strategies—again.
Audio no longer available from host site.
Michael Parenti: Truth vs. Metaphor in the Bible — 22 Mar 2010 — After an update on health and nutrition news, Gary and guest Michael Parenti discuss some of the interesting quirks of the Bible, pointing out that literal interpretation is often impossible to be consistent with modern law, ethics, and social standards.
Audio no longer available from host site.

All Things Considered / NPR
L.A. County Jails Releasing Some Inmates Early — 24 Mar 2010 — Overcrowding and budget cuts are forcing jails to release inmates early.
Go to page | Download/Listen 4:51
Quirks and Quarks

Second Opinion in Second Life
20 Mar 2010
Avatars and alternate worlds have been around for quite a while—far longer than James Cameron's hit movie. The most popular avatar world is the online service Second Life, which provides a plethora of idle distractions but, it turns out, some useful techniques for teachers and health care practitioners as well.
Download/Listen 23:24
Dining on Dwarves — 20 Mar 2010 — Whether it's the food chain or galactic interactions, the rule is "eat or be eaten." Our Milky Way galaxy has been gobbling dwarf galaxies like popcorn for much of its history. (Or—is Earth really in a dwarf galaxy that is going through the last stages of getting eaten by the Milky Way? Hmmm...)
Download/Listen 8:41

Nutrition Diva
Is Fruit Good For You? — 24 Mar 2010 — A good review of the benefits of fresh fruit and the risks of overdoing offshoots like juices and dried fruits.
Go to page | Download/Listen 6:26

Survival Podcast
Food Storage + Seed Saving — 23-25 Mar 2010 — Two episodes related to household food security—food storage and seed saving.
Food Storage: Go to page | Download/Listen 1:04:40
Seed Saving: Go to page | Download/Listen 1:03:14
Available on Amazon.com:
-- Organic Heirloom Seeds

Two Beers With Steve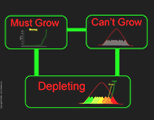 Chris Martenson: A World Worth Inheriting — 23 Mar 2010 — Chris Martenson discusses his recent experience of giving a shortened version of the Crash Course presentation to politicians and academic types in the UK. We also find out exactly what Chris is doing in his personal life to prepare for a world that is full of uncertainty.
Audio no longer available from host site.

Damon Vrabel: How 'Bout These Apples — 20 Mar 2010 — Though a bit slow in places, listen carefully to this one. The core truths are contained within, including the fact that "the parasite class"—those who have most of the money and manipulate it to make still more money—are a central problem.
Audio no longer available from host site.

The Real News
William Black - To Rob a Country, Own a Bank, pt2 — 20 Mar 2010 — Former insider Bill Black says the finance sector is a huge parasite, transferring wealth from the poor to the rich.
Watch | Download/Listen 8:58
See additional parts
Guantanamo Update — 19 Mar 2010 — Detainees are still being held without any sign of "due process" in their futures.
Watch | Download/Listen 6:32

Prison Radio / Mumia Abu-Jamal
Apartheid Schools — 16 Mar 2010 — Mumia says Obama's "Mend It Don't End It" education policy continues the horrendous problems created by Bush's "No Child Left Behind."
Audio no longer available from host site... 1:59
Judges Judge Judges — 21 Mar 2010 — Corruption is rife in the elected and appointed classes, and judges are no exception.
Audio no longer available from host site... 2:24
A Glitch, Not a Hitch — 21 Mar 2010 — Mumia asserts that Israel is essentially the US empire's "man in the Middle East," ready to do the deeds the US does not want its fingerprints on.
Audio no longer available from host site... 2:42

Science Friday
Electric Bikes - All Aboard the Chain — 19 Mar 2010 — Electric bicycles use battery power to give riders a bit of extra 'oomph' to get up a hill or to ease the travel at the end of a hard day. Where do the different versions that are on the market fit in the modern transportation mix?
Download/Listen 21:55
Improved Nuclear Technology vs. Our Homer Simpson World — 05 Mar 2010 — Is a nuclear revival in the US a good idea? Has the technology improved enough to make it safe and cost-effective? One idea is to drill holes deep, deep in the ground and permanently store nuclear waste there. (Good thing the earth never shoots stuff back up out of the ground....um.... Doh! --GP)
Download/Listen 28:11

Fresh Air / NPR
When Right-Wing Extremism Moves Mainstream — 26 Mar 2010 — The number of hate groups in the United States continues to rise, and super-charged far-right rhetoric is increasingly going mainstream via radio talk shows, TV cable "news," and even elected officials' comments. (The ignorance of some far right folks is truly troubling. We can at least give those on the left credit for having much more sophisticated delusions. --GP)
Go to page | Download/Listen 37:05

On The Media
A Man, a Plan... Broadband — 19 Mar 2010 — The FCC has released its long-awaited National Broadband Plan. The good news: It will improve things. The bad news: The biggest improvement will be to corporations' bottom lines, and the internet speeds US consumers will get by 2020 are already available in some countries today.
Go to page | Download/Listen 5:31

American RadioWorks
The Earned Income Tax Credit — 19 Mar 2010 — A short explanation of an IRS phrase we've all heard but few understand.
Go to page | Download/Listen 10:48
Against The Grain

Rick Rowden: Keeping Nations Down — 16 Mar 2010 — The tentacles of empire have been grasping at the poorer nations of the globe since the days of the conquistador. Today's methods are less overt but still big trouble for the world's poor.
No longer available.

Rick Rowden book:
The Deadly Ideas of Neoliberalism
Referenced books:
Rick Rowden: The Deadly Ideas of Neoliberalism
Food Waste: Waste: Uncovering the Global Food Scandal

Financial Sense
Chris Nelder: Approaching Signs of a Peak in Energy — 20 Mar 2010 — Chris Nelder provides an update on peak oil issues. He is mystified as to why our leaders are not addressing such an obvious, fatal flaw in our future plans. But based on how the criminality of the financial crisis has been (not) dealt with, he is not optimistic that good energy solutions will be forthcoming from US leaders.
Go to page | Download/Listen 20:12
Chris Nelder:
-- Profit from the Peak
-- Investing in Renewable Energy

Fresh Air / NPR
South Park: 14 Years of Flaying the Left, the Right, and the Bodily Functions — 24 Mar 2010 — The bawdy, crudely animated sitcom South Park is about to celebrate its 200th episode. Creators Trey Parker and Matt Stone go behind the scenes of some of their favorite episodes and explain how they come up with the weekly parodies. (It doesn't matter if you're a fan or not - this is a lot of fun! --GP)
Go to page | Download/Listen 39:48

Econ Talk
Steve Meyer: The Music Industry and the Internet — 22 Mar 2010 — A music industry insider talks about how the music industry has progressed through vinyl, CDs, and digital; talks about how songs end up being hits; and dishes a bunch of interesting tidbits about the mechanics of the biz.
Go to page | Download/Listen 1:07:42

Living On Earth
Birds on the Wing — 19 Mar 2010 — Red-winged blackbirds have made their way back north, displaying their fascinating range of bird calls and behaviors.
Go to page | Download/Listen 6:35
AD CLICKS AND AMAZON PURCHASES FROM HERE HELP SUPPORT THIS FREE SITE. THANKS!
Search Amazon.com ....