Due to the holidays, there will be no update for 25 Dec 2009. If you must have a news fix, you'll find that many of the feature stories in our 2009 audio news archive pages that are still relevant and timely. Normal updates will resume with the news feed for the week ending 01 Jan 2010.
CAP AND BETRAYED
A CRITICAL LOOK AT CARBON TRADING
Democracy Now — 15 Dec 2009
This is an excellent conversation about using "cap and trade" as an approach to CO2 limits.
Referenced in the piece is the excellent short video The Story of Cap and Trade.
Watch | Download/Listen 15:47
Books mentioned in this clip:
-- Can We Afford the Future? - The Economics of a Warming World
-- Carbon Trading - A Critical Conversation on Climate Change, Privatization, and Power
Related video:
-- The Story of Cap and Trade
Related GP articles:
-- Global Warming Hoaxes and Conspiracies
-- Global Warming and Tax Shifting

Media Matters
Campaign for a Commercial-Free Childhood — 13 Dec 2009 — Allen D. Kanner discusses the effect of television, marketing, video games, and other forms of marketing aimed at children.
Go to page | Download/Listen 59:43
Related:
-- Site: Campaign for a Commercial-Free Childhood
-- Book: Consuming Kids: Protecting Our Children from the Onslaught of Marketing and Advertising
PBS NewsHour

Rare Earth Minerals and China — 14 Dec 2009 — Rare earth metals have niche manufacturing applications that are critical to computers, cell phones, solar panels, and even some motors. Most people will be shocked to find out that China produces 95% of the global supply of these metals.
Audio no longer available from host site.

COOL & CLASSIC
CONFRONTING THE
CLIMATE CAVEMEN

Democracy Now
Headlines — 18 Dec 2009 — Stories include... Confidential UN documents say proposed would still allow 3 degree C temperature rise ~~ 16 Killed in US drone attack in Pakistan ~~ US opens new Afghan assault as 30,000 troop deployment begins ~~ Fed Chairman Bernanke's reappointment forwarded to full Senate for vote ~~ Citigroup to get more bailout billions
Watch | Download/Listen 11:26
On The Media

Broad Minded — 18 Dec 2009 — Free Press policy director Ben Scott comments on the soon-to-be-proposed National Broadband Plan and on the importance of rewiring all of America for high-speed internet.
Go to page | Download/Listen 6:18

Unsafe Sext — 18 Dec 2009 — According to polls released this month, "sexting"—the practice of sending and receiving naked photos over cell phones—is on the rise among teens. Slate's Emily Bazelon explains.
Go to page | Download/Listen 4:30

The Searchers — 18 Dec 2009 — Anne Weismann , the chief counsel for Citizens for Ethics and Responsibility in Washington, discusses the successful search for and release of 22 million "lost" Bush-era emails.
Go to page | Download/Listen 4:17

COOL & CLASSIC


MILITARY MATTERS

The Real News
American Casino — 13 Nov 2009 — Andrew Cockburn, producer of the new documentary American Casino, reviews the bad decisions, corrupt actions, and venal characters that have turned our financial system into a high-stakes gamblers' paradise.
PART 1: Watch | Download/Listen 15:10
PART 2: Watch | Download/Listen 14:20

Two Beers With Steve
Flight to Financial Freedom — 15 Dec 2009 — As the desperation grows among the Powers That Be, they're starting to make mistakes ... like Amazon.com trying to ban the new documentary The Secret of Oz only to have to retreat in the face of customer protests. Steve points out that the significance of the TARP bailout and other shenanigans was not that they were a theft of wealth but that they woke up the masses to what 'business as usual' really means on Wall Street and in Washington. But now action is required.... Get ready for 'swarm politics'.
Audio no longer available from host site.
Diet Soap

John Shirley: The Mechanism that I Am — 16 Dec 2009 — A partial clip with an interesting conversation about how most of us are figuratively asleep as adults, living within a mechanistic set of behaviors, even though we did not start out that way as children. The interview is with John Shirley, author of Bleak History. The clip opens and closes with intriguing collages of cyber-punk musings.
Download/Listen 26:03

More Diet Soap options: Go to page for full show
See more Diet Soap Episodes

Bill Moyers Journal

Matt Taibbi & Robert Kuttner: Fading Hopes for Real Reform — 18 Dec 2009 — A conversation with Robert Kuttner and Matt Taibbi about the financial carnival. One major point: Republicans have historically been onboard with the Wall Street agenda, but "Corporate Democrats" are now climbing aboard to sell out us little guys. (GP comment: This is a worthwhile discussion, but even these well credentialed critics of the Money-Go-Round are far too hopeful that the Usual Suspects can/will save us. The whole system is out-of-order, and all of the current players need the boot! Thankfully, Moyers brings it back-to-real by reminding us that this year's Wall Street bonuses are enough to solve the budget crises of all 50 states.)
Go to page | Download/Listen ~54:00

COOL & CLASSIC


HEALTH STUFF
Max Keiser Radio

No longer available

COOL & CLASSIC


PARTY-FREE POLITICS

Sierra Club Radio
James McCommons on the Future of Passenger Rail — 12 Dec 2009 — A conversation with James McCommons, author of Waiting on a Train: The Embattled Future of Passenger Rail Service.
Go to page | Download/Listen 15:10
WATER WORLD IN PERIL
IS THE U.S. HEADED FOR AN "AQUA SHOCK"?
Financial Sense — 05 Dec 2009
Susan J. Marks, author of Aqua Shock: The Water Crisis in America, gives us a tour through the problems faced by the US with fresh water in the coming century, from limitations on supply to chemical contamination and water's relationship to energy. As the fossil aquifers draw down and climate change reduces summer water from snow pack and glacier melt, will farms, cities, and all of us be able to adjust?
Go to page | Download/Listen 35:09
More books:
-- Unquenchable: America's Water Crisis and What To Do About It
-- When the Rivers Run Dry: Water--The Defining Crisis of the Twenty-first Century
Related GP articles:
-- Water Pollution Solutions
-- Water Usage Quiz
Other GP resources:
-- Water Quotes
-- Environmental Movies about Water
Related videos:
-- Water Pollution Video: Poisoned Waters
-- Funny Water Supply Video
Related GP cartoons:
-- Water Cartoon: Clean Enough?
-- Funny Water 'Joke News'

EconTalk
Going on a Debt Diet — 07 Dec 2009 — Megan McArdle discusses approaches to managing personal debt, including the anti-debt program espoused by Dave Ramsey. Fiscal discipline is compared to discipline in other areas of life, such as dieting.
Go to page | Download/Listen 1:18:02
Scientific American

Seven Answers to Climate Contrarian Nonsense — 03 Dec 2009 — This clip takes on a few of the common red herrings of the climate discussion, including manmade CO2 vs. natural sources, water vapor as a greenhouse gas, CO2 from volcanoes, the "hockeystick" graph(s), and whether the climate is really cooling, not warming.
Go to page | Download/Listen 39:46

Democracy Now

Headlines — 11 Dec 2009 — Stories include... US criticized for rejecting "climate reparations" ~~ Study warns of CO2-related ocean acidification ~~ Thousands protest Obama outside Nobel ceremony ~~ Report says Blackwater played key role in rendition, Iraq-Afghanistan raids ~~ Mining giant fined $1.79 billion
Watch | Download/Listen 7:22

NOT-SO-COOL & CLASSIC


THE WORLD'S MELTING ICE

Food Chain Radio
An Amish Autism Anomaly — 05 Dec 2009 — Veeeerrrryyy interesting .... that Amish children and at least one alternative-medicine cohort of children have much, much lower incidences of autism than children from the general populace. So what is it about Western medicine and/or our modern industrial lifestyles that is causing autism?
Go to page | Download/Listen 42:38

Free Speech Radio News
Headline News #1 — 11 Dec 2009 — Stories include... Financial reforms pass the US House ~~ Europe ponders tax on executive pay and speculative financial transactions ~~ Simmering Israeli-Palestinian trouble in West Bank ~~ Yemen refugee camp numbers ballooning amid fighting in north
Go to page | Download/Listen 5:35
Headline News #2 — 10 Dec 2009 — Stories include... Obama accepts Nobel Peace Prize, defends need for war ~~ Social conservatives' riders removed from appropriations bill ~~ Extrajudicial killings in oil-rich Nigeria exposed
Go to page | Download/Listen 5:57
Lawmakers Question Treasury Secretary Over Extension of Bailout Program — 10 Dec 2009 — Treasury Secretary Time Geithner faced a skeptical government oversight panel as he reported on the future of the TARP program used to save the big banks.
Go to page | Download/Listen 3:39
A Silver Lining in the Leaked Climate Proposal? — 09 Dec 2009 — A leaked climate proposal from the Danish government was criticized for advantaging rich nations at the expense of African nations. But the text also appears to be giving life to a serious push for stronger emissions reductions.
Go to page | Download/Listen 4:57

Guns and Butter
Webster Tarpley: Obama Declaring War on Pakistan — 09 Dec 2009 — Webster Tarpley talks about the importance of central Asia to the US energy strategy, the escalation of the US wars in Central Asia, and the de facto inclusion of large portions of Pakistan as part the Afghanistan war.
Go to page | Download/Listen 59:53
KunstlerCast

'The Long Emergency' US Tour, Part 2 — 10 Dec 2009 — James Howard Kunstler predicts how various regions of the United States will fare during the energy crisis that he anticipates is coming. In this segment, "The Long Emergency" comes to the US Great Plains, the Upper Midwest, the Mid Atlantic and New England. He also talks about issues with fresh water scarcity.
Go to page | Download/Listen 30:10

Related book:
The Long Emergency

Radio EcoShock
Bulldoze Suburbia? — 11 Dec 2009 — Is it foolish to hope for eco-cities, while tax revenues collapse? Richard Register says it's late, but cities across the world, rich and poor, are finding solutions—because they must. ~~ Elizabeth Grossman on the chemical toxins in our homes and bodies. ~~ Prashant Vaze on trying to an "economical environmentalist" by slashing personal emissions—despite job and family and all that.
Download/Listen 1:00:00
Related books:
- EcoCities: Rebuilding Cities in Balance with Nature by Richard Register
- Chasing Molecules: Poisonous Products, Human Health, and the Promise of Green Chemistry by Elizabeth Grossman
- The Economical Environmentalist: My Attempt to Live a Low-Carbon Life and What it Costs by Prashant Vaze

Diet Soap
John Bowe: Nobodies — 09 Dec 2009 — John Bowe talks about his book Nobodies, which exposes one of the dark sides of our modern economic empire—there is an ongoing global slave trade based on extortion, manipulation, fear, and violence.
Audio no longer available from host site. 43:40
John Bowe's book:
Nobodies: Modern American Slave Labor and the Dark Side of the New Global Economy
CLIMATEGATE! ... IS GLOBAL WARMING A CONSPIRACY TO CONTROL THE WORLD?
Radio EcoShock — 04 Dec 2009
Does a set of leaked emails from climate researchers throw the entire science of global warming into doubt? The US Senate held a hearing to discuss it. The first half-hour of this show provides coverage, including answers to some tough climate questions and a few standard red herrings.
In the second half of the show, things lighten up as we snuffle around the world of the hedgehog with author Hugh Warwick, author of The Hedgehog's Dilemma.
Normal show: Audio no longer available 1:00:00
Related GP article:
-- Global Warming Hoaxes and Conspiracies
Other GP pages:
-- Global Warming Books
-- Global Warming Movies
-- Global Warming Quotes

King World News
John William on the Realities of the US Economy — 04 Dec 2009 — John William discusses the realities of the US economy—staggering unemployment, the Fed's inability to stimulate the economy, the consumer's inability to spend, looming hyperinflation, and the coming collapse of the US Dollar. He also offers ideas on how listeners can prepare themselves for this crisis.
Go to page | Download/Listen 30:17

CounterSpin
Afghanistan: 30,000 More Troops — 04 Dec 2009 — President Obama has committed 30,000 new troops to the Afghanistan War. Can the effort there really be effective at protecting the Afghan population and defending the US against further terror attacks? Also, what's missing from the Afghanistan discussion?
Download/Listen 28:00

Two Beers With Steve
The James Howard Kunstler Interview — 01 Dec 2009 — James Howard Kunstler gives a good overview and discussion of Peak Oil and the massive changes that will be imposed on the American lifestyle by future energy constraints.
Audio no longer available from host site.
The Looming Private Equity Crisis — 27 Nov 2009 — Some of us remember the raw deal America got from "leveraged buyouts" (LBOs) in the 1980s at the hands of guys like Michael Milken, Ivan Boesky, and the rest of the corporate raiders. Well, LBOs never went away. In fact, they got much worse, says Josh Kosman, author of The Buyout of America: How Private Equity Will Cause the Next Great Credit Crisis.
Audio no longer available from host site.

Democracy Now
Eliot Spitzer: Geithner and Bernanke Complicit in Financial Crisis and Should Go
04 Dec 2009 — Eliot Spitzer, former attorney general and governor of New York, discusses the financial crisis and how it was handled by Federal Reserve Chairman Ben Bernanke and Treasury Secretary Timothy Geithner. He notes that the Fed helped build the structure that now has collapsed.
Watch | Download/Listen 24:48

One Radio Network
NOTE: You need free One Radio Network account to listen/download their MP3s.
Andrew Gause: Nationalizing the Fed for Public Benefit — 02 Dec 2009 — Andy Gause disagrees with the movement to "End the Fed." First he wants to nationalize it, to repurpose it for public benefit. But you say you don't trust politicians with the power to print money? Well, says Andy, look what the big banks have done to us with their power to print money! He also comments on gold at $1200.
Download/Listen 1:09:30

KunstlerCast
'The Long Emergency' US Tour, Part 1 — 03 Dec 2009 — James Howard Kunstler predicts how various regions of the United States will fare during the energy crisis that he anticipates is coming. In this segment, "The Long Emergency" comes to the US southwest, Pacific northwest, the Rockies, and the southern states.
Go to page | Download/Listen 23:22
McAlvany Podcast

Paul Craig Roberts: The Characteristics of a Failed State — 02 Dec 2009 — This discussion begins with how the corporate giants of the military, energy, finance, and health care sectors have a preponderant influence on governments and geopolitical affairs. The guest is Paul Craig Roberts, an economist who served as an Assistant Secretary of the Treasury in the Reagan administration.
Go to page |
Download/Listen 28:00

Financial Sense
Gerald Celente: Renaissance Revolution — 28 Nov — Gerald Celente says the only way we will escape the clutches of the emerging plutocratic-fascist state is to dump Wall Street, big-box stores, and agribusiness giants and return to the days of Main Street, mom-and-pop stores, and family farms. He says we need a renaissance revolution.
Download/Listen 15:17
More: Financial Sense News Hour home page
Living On Earth

Cattle, Climate, and the Amazon — 04 Dec 2009 — There is a give-and-take relationship between the vast rainforests of the planet and global temperatures. Among rainforest regions, the Amazon is the most critical. Despite this, clearcutting marches on. Are there solutions?
Go to page | Download/Listen 51:30

COOL & CLASSIC


GARDEN CENTER

If you find Grinning Planet's feed of MP3/audio news valuable... so might others — please forward to a friend
THIS MONTH'S
VIDEO SPOTLIGHT PICKS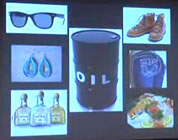 RESOURCES, BIOLOGY, PSYCHOLOGY, AND THE END OF GROWTH


When we get down to first principles in economics, biology, energy, and human behavior, we see that constraints on resources, environment, and debt capacity pose an imminent threat to the economic juggernaut that has brought unparalleled prosperity to so many. Watch peak oil / end of growth video.

(50:49)




THIS MONTH'S
VIDEO SPOTLIGHT PICKS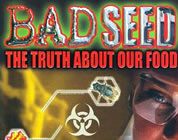 MONSANTO OR MON

SATAN

O?
The documentary Bad Seed—The Truth About Our Food explains the dangers of genetically modified food and the dirty tactics used by GMO corporations and their government henchmen to keep their products on the shelves (and out of the news). If you weren't convinced GM crops were bad before, you will be after this. Watch video on genetically modified food.

(1 hour)




THIS MONTH'S
FUNNY PROGRESSIVE MULTIMEDIA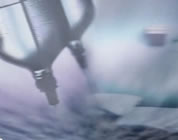 HOMEOPATHIC EMERGENCY!


When one is suffering from systemic imbalance, homeopathy may be just what the alternative doctor ordered. But what can it do when it comes to traumatic injury? Watch funny homeopathy video.

(2:33)




THIS MONTH'S
FUNNY PROGRESSIVE MULTIMEDIA
STORE WARS


This is an excellent animated cartoon that spoofs Star Wars as it promotes better agriculture and food. It's stuffed full of great Star Wars food puns, with some fun visual humor too. We must fight the dark side of the farm! Watch funny video on organic vs. industrial agriculture.

(5:50)




THIS MONTH'S
FUNNY ANIMATION/VIDEO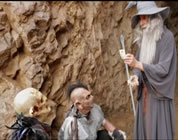 GANDALF STREET MAGIC


Gandalf roams the city streets amazing people (and familiar characters) with magic tricks. Watch funny Gandalf video.

(2:46)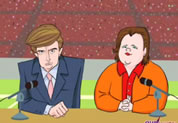 SUPERBOWL HALF-TIME SHOW — CENSORED!


A classic cartoon animation/parody of Donald Trump and Rosie O'Donnell as half-time commentators from football's Superbowl past. The spectacle, the celebrities, the glamour, the inhumanity! Watch funny halftime video.

(2:43)